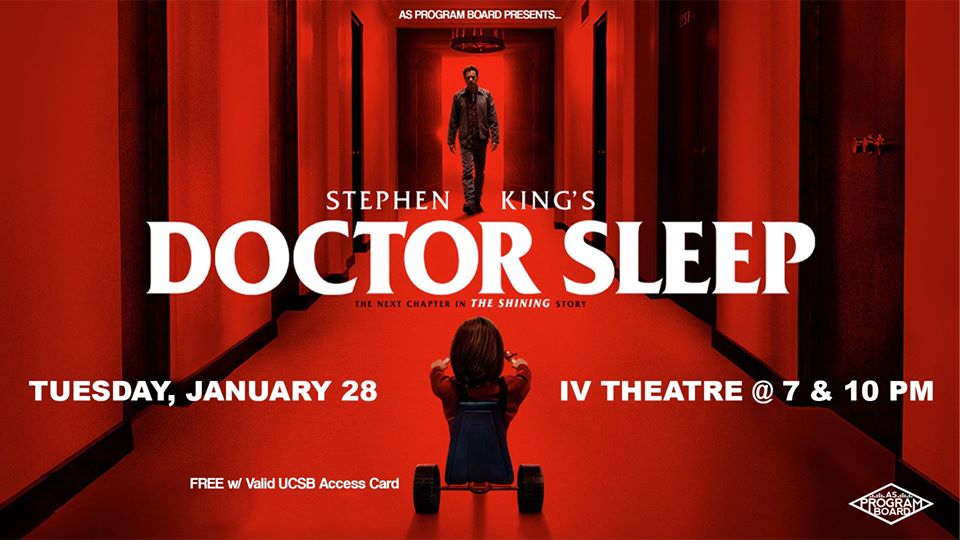 AS Program Board Presents… a FREE screening of Doctor Sleep.
Doctor Sleep (2019) is a film adaptation of Stephen King's follow-up to his novel turned iconic horror film, The Shining. Doctor Sleep follows Dan Torrance after he links up with a teen who shares his gift of the "shine" as they work to annihilate the True Knot, a cult who feeds on people with the shine in their quest to become immortals.
Come out to the 7 pm or 10 pm showing & bring snacks, friends, and your ACCESS CARD for a great movie and a good time🍿📽️
Check out the trailer here!