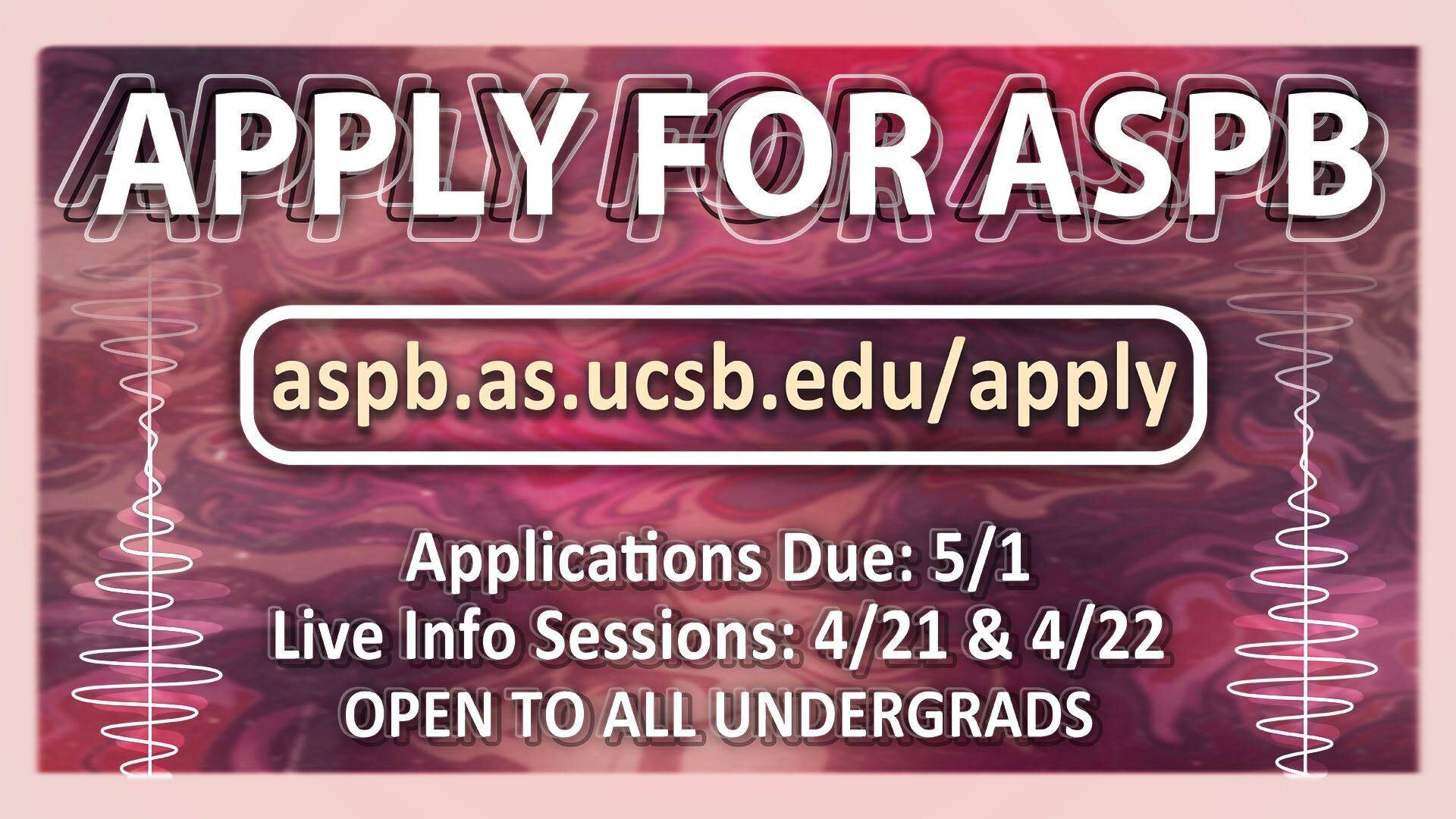 Do you love concerts, films, and events? We are looking for passionate and driven Gauchos (who LOVE music) to join AS Program Board for the 2020-2021 school year!

Did you attend Welcome Back Concert ft. YBN Nahmir? What about Delirium ft. Mustard with Special Guest KENNY BEATS? Ever watched a Free Tuesday Film in IV Theatre, or a free concert at Storke Plaza? What about our shows in The Hub featuring artists such as UMI, EARTHGANG, and Roy Blair?

This is your opportunity to become a part of the team that plans all of these events! Through AS Program Board, you can gain valuable experience for a future career in music, entertainment, marketing, graphic design, event planning, and much more.

Download your application here: http://aspb.as.ucsb.edu/apply

For those interested in applying, please submit your application online. Applications close on May 1st at 5PM.