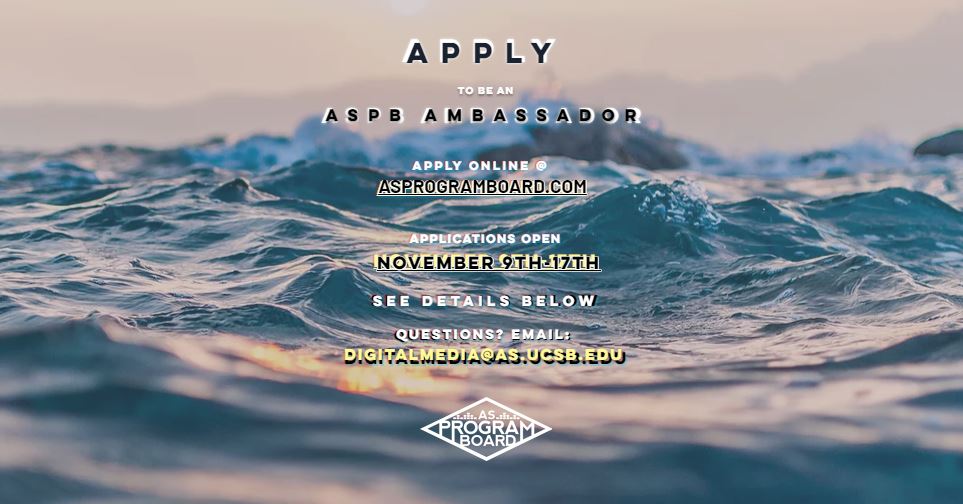 Looking to get involved at UCSB and learn about marketing and publicity tactics? Are you into music? Are you a dedicated, passionate student? If so, you should consider applying to be an AS Program Board Ambassador! This vital program serves as a hub for all things marketing for AS Program Board and if accepted, you would be playing a huge role in the success of our events. Interested? Read more below!
Qualifications:
– Enrolled student at UCSB
– Interest in marketing, social media, publicity & public relations
– Must have smartphone
– Passion for all things music
Responsibilities:
– Attend 2 marketing meetings each month
– Provide feedback and new ideas for marketing tactics
– Put up posters around UCSB and Isla Vista
– Assist with tabling for ASPB events
– Spread the word about ASPB events whenever possible
– Post photos on social media before, during, or after attending an ASPB event
– Share our events on social media
– Invite friends to FB events
Our applications are now closed.