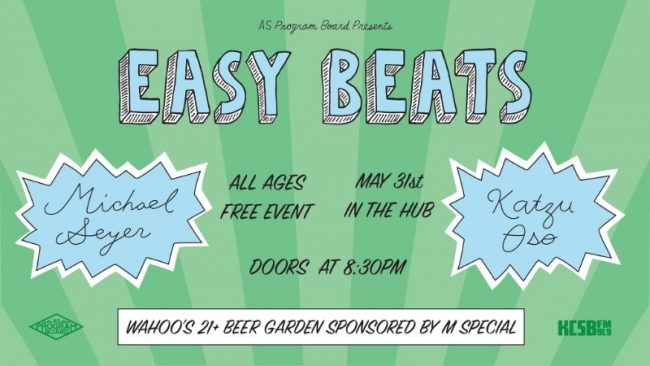 Swing by the Hub on May 31st for an evening of Easy Beats with Michael Seyer & another Special Guest to be announced!
Entry is free to all, young and old! There will also be a 21+ beer garden sponsored by M Special, with drinks available for purchase!
Michael Seyer: Michael Seyer is a genre-bending alternative indie music producer from Gardena, CA who has produced and released his most recent album, Bad Bonez in early March 2018! He has built an impressive following due to his warm, genre-defying sounds, with influences from '50s soul, 2000's R&B and hip hop, and the beachy-stoner rock of artists like Homeshake and Mac DeMarco. Outside of his most recent releases, Seyer has been playing guitar with Bane's World.
Bandcamp:
https://michaelseyer.bandcamp.com/
,
Spotify:
https://open.spotify.com/artist/7K4cef9h3NvU7Xb3BH7Ade?si=6e74NE_HTbCrkeAFy3GOag
Soundcloud:
https://soundcloud.com/michaelseyer