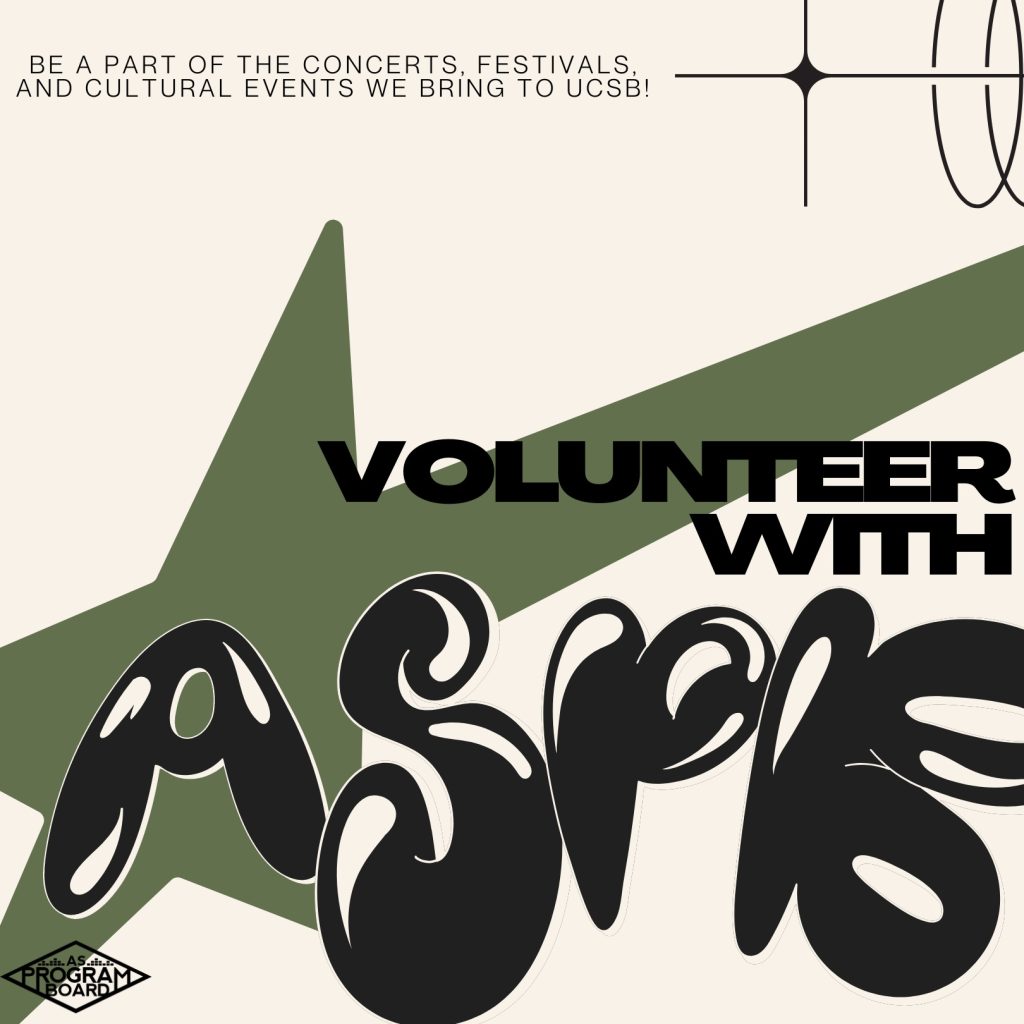 Volunteer with ASPB!
Please fill out this form if you're interested in volunteering for our future events! This is a great opportunity to get involved with ASPB, work at the events you choose, and get community service experiences/hours.
Volunteers will be notified of future events and selected on a first come, first serve basis. Interested students should be comfortable with line control and crowd management. Responsibilities as a volunteer may entail: ticket scanning, controlling lines, working booths, and show setup/cleanup.
Find ASPB's social media platforms and website at 'ASProgramBoard'. If you have any questions about ASPB or our volunteer opportunities, please feel free to reach out at aspbvolunteer@as.ucsb.edu .