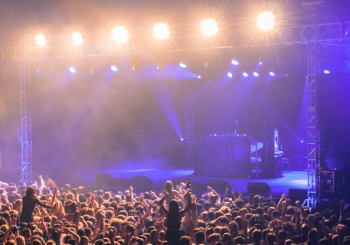 The Warm Up feat. RL Grime + Destructo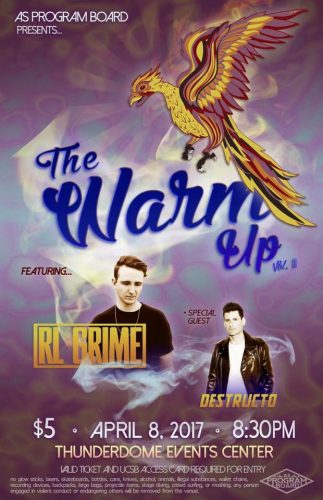 AS Program Board Presents…The Warm Up Volume III feat. RL Grime + Special Guest: Destructo! The concert will be on Saturday April 8th in the Thunderdome for Gauchos only!
Purchase tickets starting April 3rd at 10am for $5 at the Theater and Dance ticket office and online (for an additional fee)! Tickets will also be available at the AS ticket office but will likely be more crowded due to bus sticker and course reader distribution. Access card required upon entry to the event and when purchasing a ticket.
Check out more of RL Grime and Destructo here:
RL Grime:
https://www.facebook.com/RLGrime/
https://play.spotify.com/artist/5eIbEEQnDM8yuDVB0bimSP
Destructo:
https://www.facebook.com/destructohard/
https://play.spotify.com/artist/0BEYTctVmnYa5yStp4Jpab