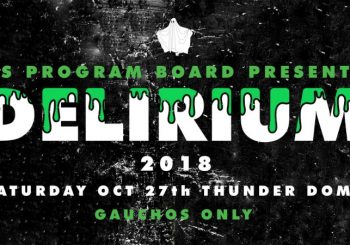 Delirium 2018 Save the Date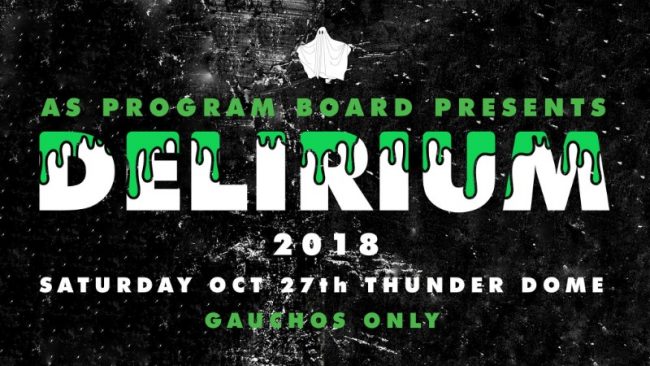 AS Program Board Presents… Delirium! Free up your Halloween weekend because you won't want to miss what we've got planned!
Doors open @ 8:30 PM. Stay tuned for artist announcement!
This show is a "Gauchos Only" event – Tickets are only available to current UCSB Students with a valid Access Card. No physical tickets will be printed, your ticket will be loaded onto YOUR Access Card. NO Exceptions.