AS Program Board is a student-operated non-profit organization funded by lock-in fees which aims to coordinate fun and educational events for the UC Santa Barbara community.

Appointed student board members gain hands-on experience in planning, booking, advertising, and running various events ranging from intimate open mics to 10,000 capacity festivals.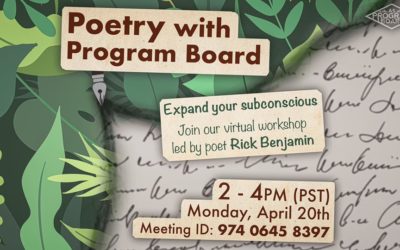 AS Program Board Presents... Poetry with Program Board Ft. UCSB's Rick Benjamin on Monday, April 20th, 2020 at 2:00-4:00PM (PST). ___________________________________________________Meeting ID: 974 0645 8397Link: https://ucsb.zoom.us/j/97406458397This event...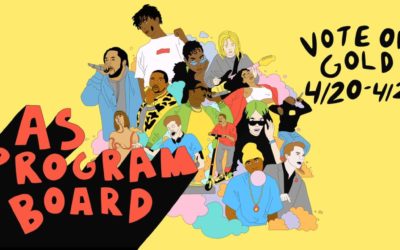 Don't forget to vote on GOLD 4/20-4/23!ASPB is a non-profit, student-led campus organization dedicated to producing and supporting entertaining and culturally diverse events for the UCSB campus and surrounding community. This includes films like our Free...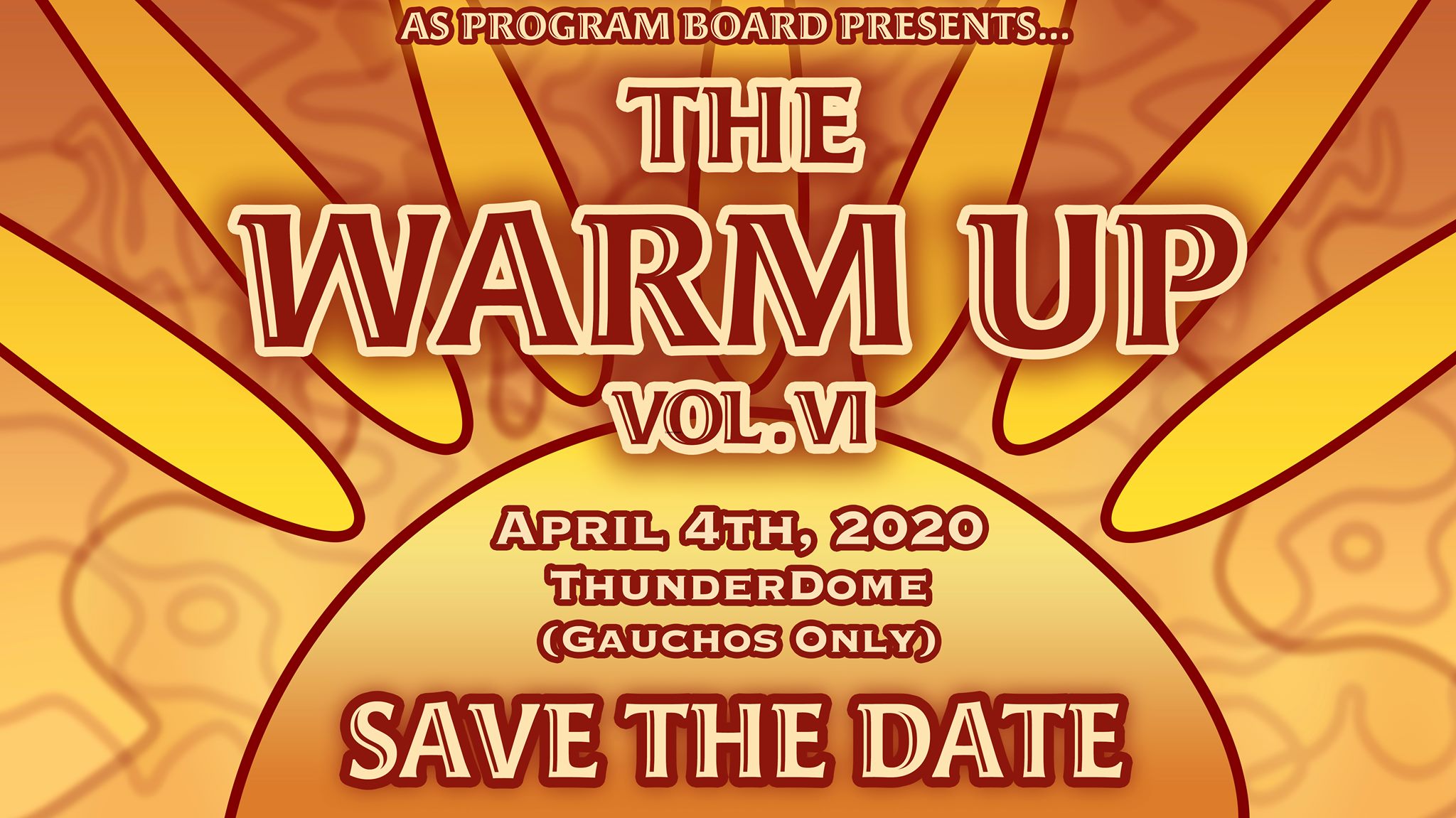 AS Program Board Presents... The Warm Up Vol. VI (ft. TBA) on April 4th, 2020 in the Thunderdome. Stay tuned to see who will be headlining The Warm Up #6.