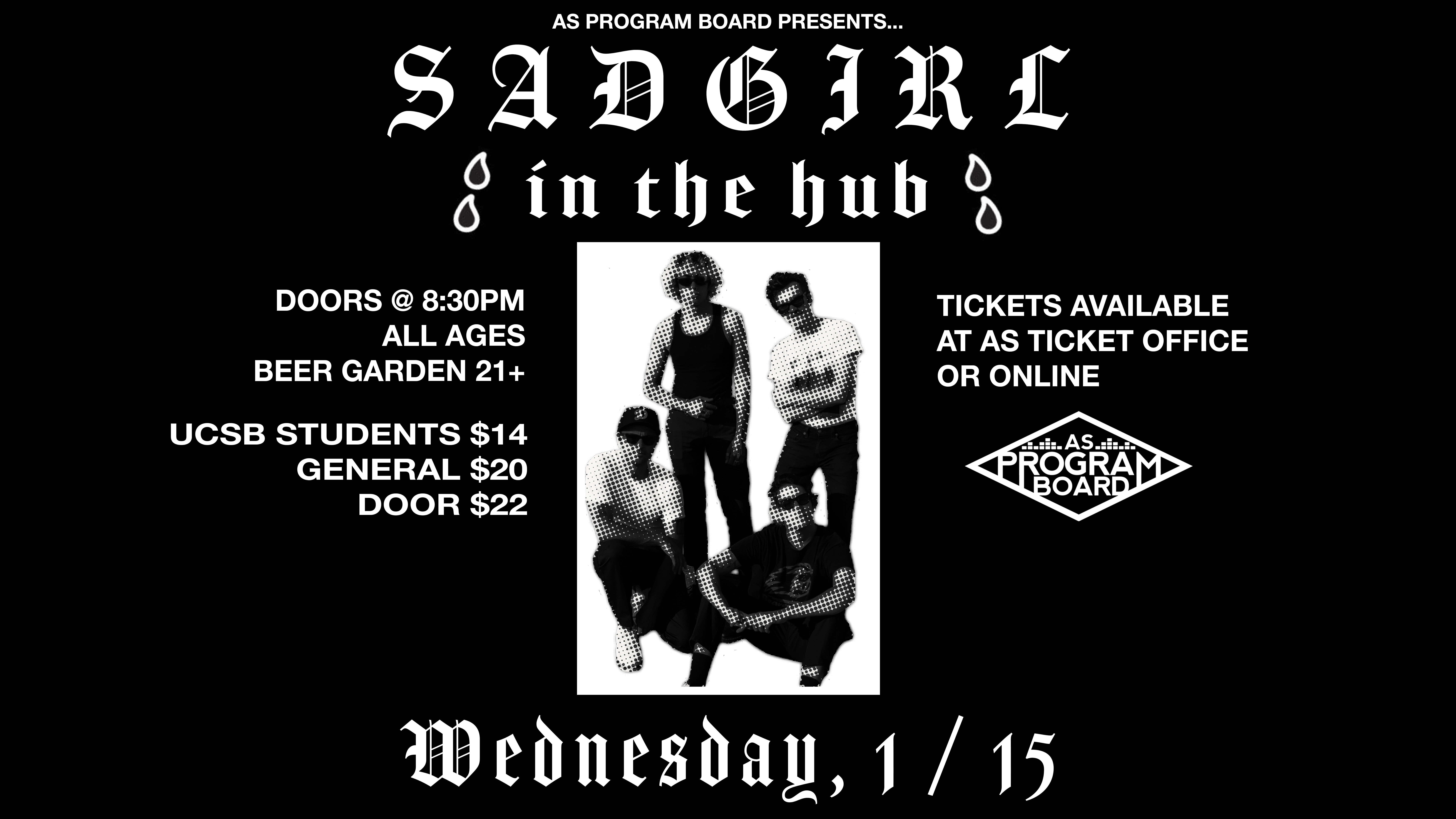 AS Program Board Presents… SadGirl in the Hub!
TICKETS AVAILABLE NOW!
STUDENT TICKETS
(your student perm number is your passcode)
GENERAL ADMISSION TICKETS
SadGirl, a trio that features vocalist/guitarist Misha Lindes, drummer David Ruiz, and bassist Dakota Peterson, will be performing in the Hub. Whether you want to spend the night rocking out or just chilling you'll love LA natives, SadGirl's unique blend of classic rock and straight up shredder songs!
Check them out here:
Spotify
Instagram
Twitter
Website