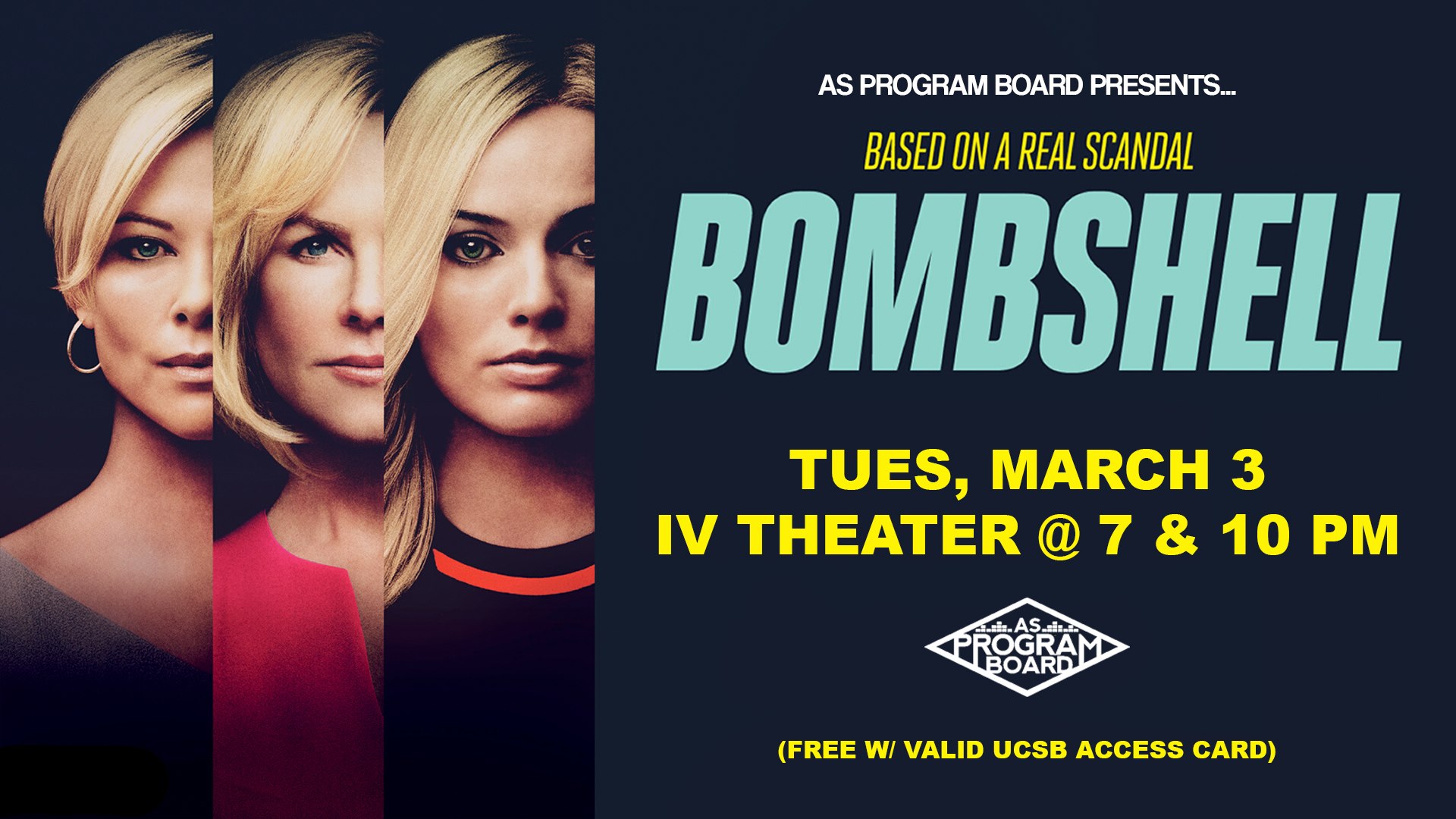 AS Program Board presents… a FREE screening of Bombshell!
Starring Margot Robbie, Nicole Kidman, and Charlize Theron, Bombshell (2019) tells the true story of the FOX News sexual harassment scandal, and how three women took down the infamous CEO perpetrating it all.
Come out to the 7 pm or 10 pm showing & bring snacks, friends, and your ACCESS CARD for a great movie and a good time🍿📽️
Check out the trailer here!