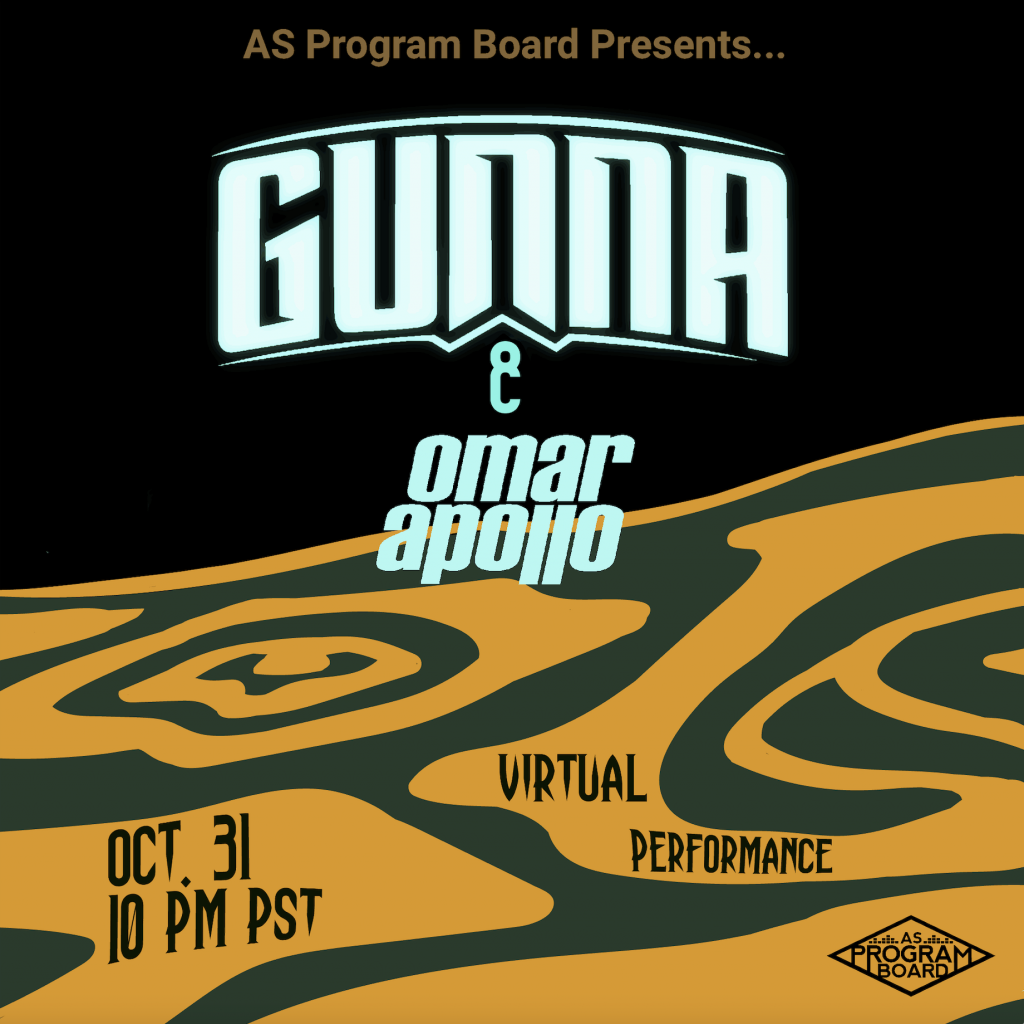 Delirium Part 2 with Gunna and Omar Apollo
AS Program Board Presents… DELIRIUM Part 2 with Gunna and Omar Apollo on October 31st, 2020 at 9 PM (PST) via Zoom.
This event is free and closed to UCSB students only.

A rap mainstay, Gunna is a well established artist among trap listeners. From his beginnings in music at the age of 15 to his #1 sophomore album Wunna, it's clear that his grind and determination has put him on the path to musical greatness. Rapper and mentor Young Thug saw his potential early, featuring him in numerous songs before releasing the first of the Drip Season and Drip or Drown mixtapes through his YSL label. His most recent project, Wunna, was released earlier this year, debuting at the top of the Billboard 200 with features from rap heavyweights like Lil Uzi Vert, Travis Scott, Future, Young Thug, and Roddy Ricch. We hope you join us for this exclusive and highly-awaited Delirium performance!
Omar Apolonio Velasco, better known as Omar Apollo, is an up-and-coming Mexican-American singer that's paving his own way to stardom. Raised on artists like D'Angelo, Los Panchos, and Paul Simon, the 23 year-old performer started his journey by learning how to play the guitar from Youtube tutorials and practicing at his local church. He began posting his songs to Soundcloud in 2016, but his career skyrocketed once he uploaded his hit single "Ugotme" onto Spotify. The song was picked up by the streaming platform's Fresh Finds playlist and quickly shot up to 20,000 streams per day. Since his big break, the bedroom pop and R&B artist has embarked on his own sold-out tour in 2019 while frequently collaborating with musicians like Dominic Fike, Still Woozy and Kenny Beats. His Delirium performance is gonna be one you don't want to miss!