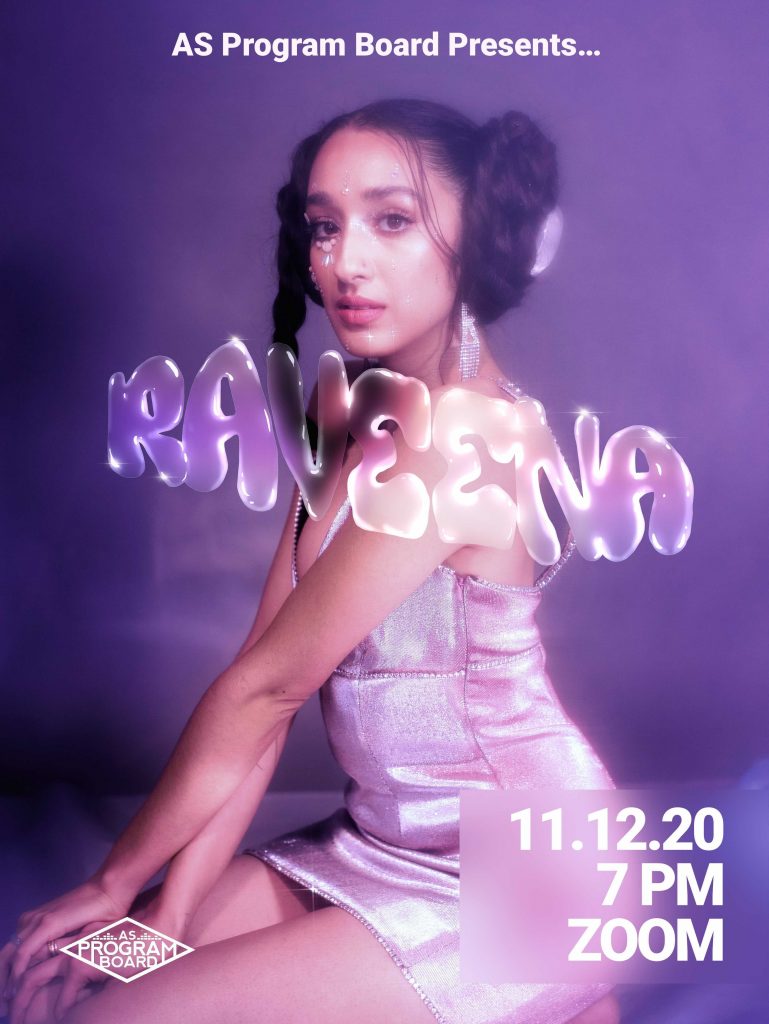 Music & Meditation with Raveena
AS Program Board Presents… Music & Meditation with Raveena (Live Set & Q&A + Guided Meditation) on Thursday, November 12th, 2020 at 8 PM (PST) via Zoom.
This event is free and closed to UCSB students only.

Raveena Aurora is a 26-year-old singer-songwriter who is quickly making her mark on the industry. The NYU Tisch School of the Arts graduate first found success after the release of her debut EP Shanti in 2017 and has only continued to grow. Raveena aims for her music to be "a complete expression of the self" and achieves it by drawing inspiration from her Indian heritage and showcasing it in her songs and videos, some of which she directs herself. Raveena has performed at festivals like Camp Flog Gnaw and even co-headlined the Java Jazz Festival with H.E.R and Toto in 2019.
In 2019, Raveena's debut album, Lucid, was released to widespread acclaim. The album was praised for the honest way it dealt with themes of sensuality, spirituality, and healing from trauma, and was named one of the best albums of 2019 by NPR. Raveena's deep commitment to her craft without a doubt sets her apart from other artists, and we hope you'll join us in celebrating her!