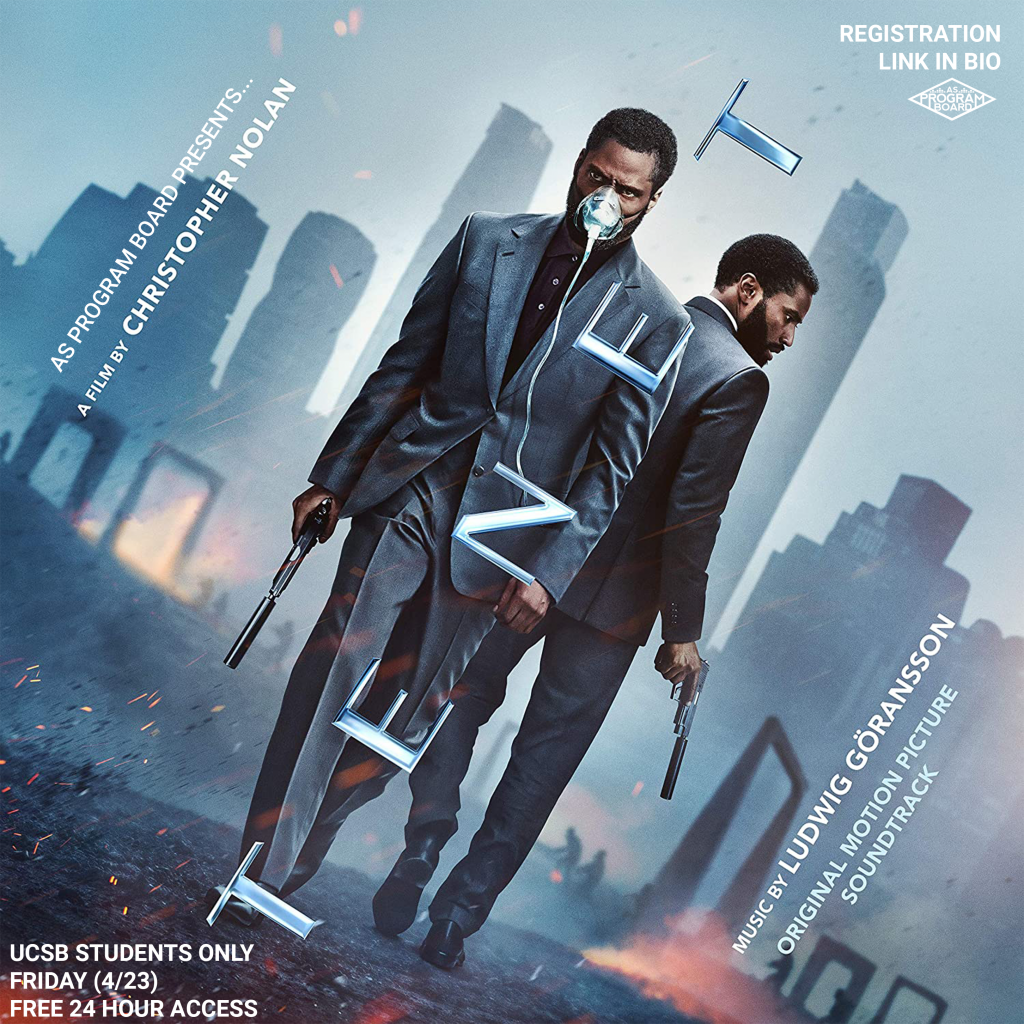 Free Friday Film: Tenet
AS Program Board Presents… a FREE screening of Tenet on Friday 4/23.
Join AS Program Board this Friday, April 23rd for a free screening of Christopher Nolan's Tenet. Registration link can be found here!
You can stream the film at ANY POINT on Friday up until 11:59 PM (PST).