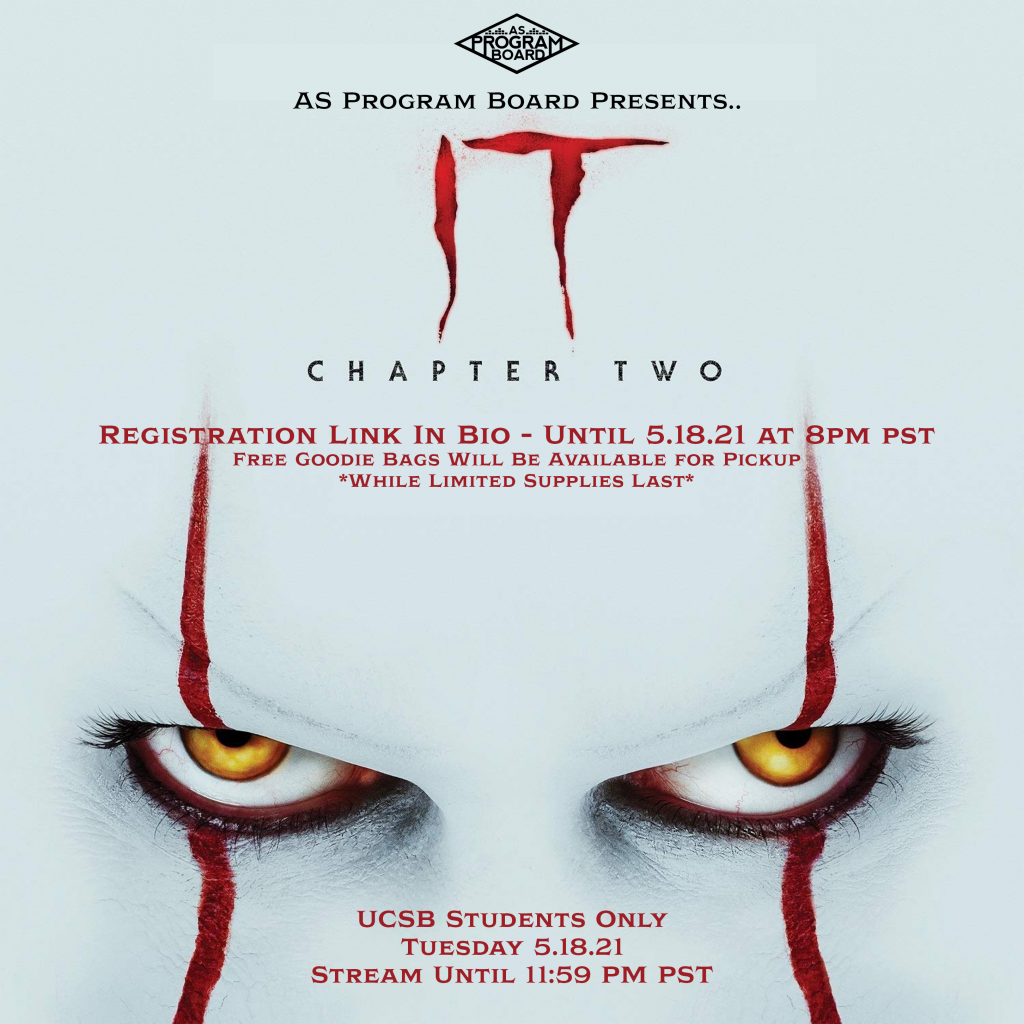 Free Tuesday Film: IT Chapter 2
Join AS Program Board this Tuesday, May 18th for a free screening of IT Chapter Two. Registration link can be found here.
Registrations will close at 8PM (PST) on Tuesday. You can stream the film at ANY POINT on Tuesday up until 11:59PM (PST).