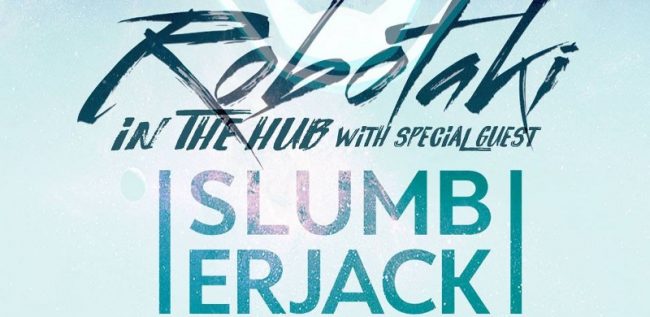 TICKET LINK HERE:
http://aspb.as.ucsb.edu/robotaki-tix/
Making one stop off of his headlining tour – Canadian DJ and producer, Robotaki, will be performing in The Hub with Special Guest SLUMBERJACK!
Tickets on sale Wednesday 10/17/18 at 10:00am at the AS Ticket Office and online! Ticket prices: UCSB students- $16, General Admission- $18, and Doors- $20. PSA: Student pricing for tickets is NOT available at the door, so don't wait!
Robotaki: There is a lot more behind the name and the mask than most people may perceive. Coming into the spotlight with his top-tier remix work, and being recognized for his impeccable sounds, Preston Chin, the man behind the moniker, has prepared himself to take on a much greater task. A task that entails enveloping the world with a powerful new take on funk and disco.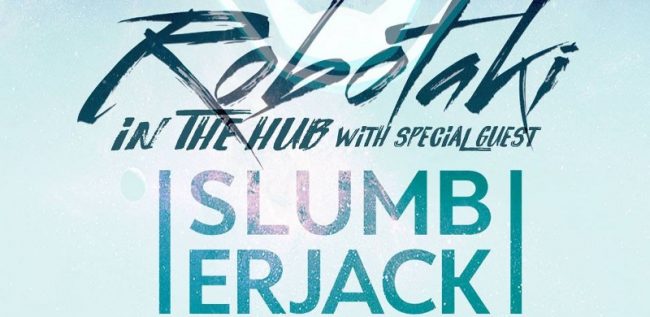 After months in the studio crafting and harnessing forward thinking new sounds and ideas, Robotaki is now armed with an arsenal of exciting original material. Material that will change the world with its superior production. Records and experiences that will lead listeners to question, is he super human?
FB:
https://www.facebook.com/RobotakiMusic/
IG:
https://www.instagram.com/robotaki/
Spotify:
https://open.spotify.com/artist/5ar4zFgUQG1RsH8nhmjOeM
SLUMBERJACK: In the past year, Perth-based duo SLUMBERJACK have brought their music to new heights, turning out massive club hits like "RA" and increasing their total streams to over 40 million across platforms. During that time, musicians Morgan Then and Fletcher Ehlers have also pushed to a new level in their artistry and carved out a more boldly challenging sound than ever before.
With their first-ever headline tour in the works, SLUMBERJACK now deliver a new EP that, in Ehlers's words, "explores the dichotomies of light and dark and beauty and ugliness," and ultimately creates a world unto itself. Revealing SLUMBERJACK's more refined musicality and heightened experimentalism, the new EP Fracture is a potent composite of bass-heavy club anthems, hook-driven pop tracks, and lushly cinematic pieces that show their film-score-inspired sensibilities. With its moody intensity and gorgeously jagged textures, the EP's lead single and title track debuted in January and quickly became triple j's most played track for several weeks.
FB:
https://www.facebook.com/slumberjack/
IG:
https://www.instagram.com/slumberjackmusic/
Spotify:
https://open.spotify.com/artist/55BFQS36sJYz2B0ClypIvS