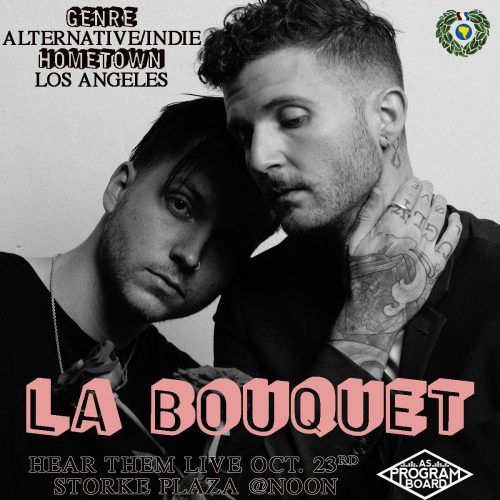 AS Program Board Presents…. La Bouquet!
Come enjoy some good music and some free Guayakí Yerba Mate! Bring your friends, bring yourself!
La Bouquet is an alternative rock duo based in Southern California. The duo consists of Bryan Sammis and Jake Lopez. It is Bryan's third known involvement in a musical project, after being the drummer in Californian indie band The Neighbourhood and then creating a solo project, Olivver The Kid, which ended in 2016.
Spotify: https://open.spotify.com/artist/2uDY1ixxYwWPw7LXQiROrs
Facebook: https://www.facebook.com/labouquetband/