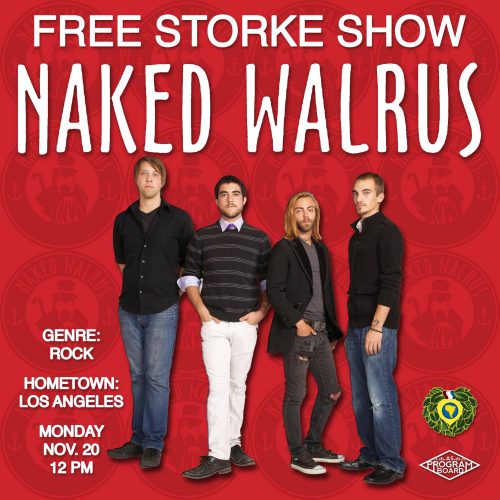 AS Program Board Presents…. Naked Walrus!
Naked Walrus is a hard working alternative rock band. They showcase a lifestyle of creativity and pure rock n roll through their music and actions.
Their live show delivers a straight-forward punch. What really sets them apart is their infectious melodies and licks that will have you singing for days.
Spotify:
https://open.spotify.com/artist/2b67nGoHCffCEvKijjb0bN
Youtube:
https://youtu.be/rYSOKxGbHpc
Come enjoy some good music and some free Guayakí Yerba Mate! Bring your friends, bring yourself!