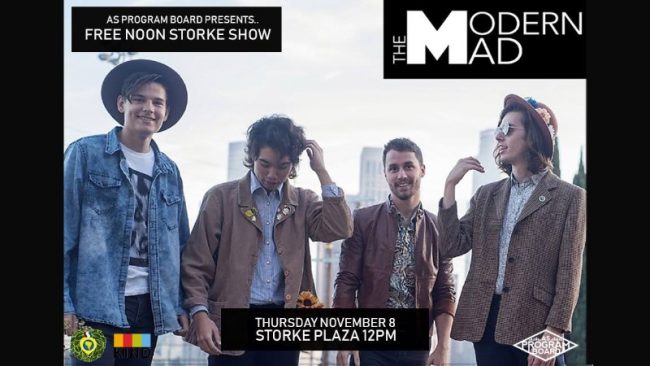 AS Program Board Presents… a free Noon Storke Show ft. The Modern Mad!
Stop by Storke Plaza on Thursday, November 8th to enjoy a free show by The Modern Mad, as well as FREE Guayaki Yerba Mates and KIND bars!
The Modern Mad is a young rock band from LA. They are quickly becoming a popular local group known for creating exciting new music. Their high-energy performances mix alternative, dance, and classic rock sounds into a beautifully fresh genre of their own. Through their songs, The Modern Mad aims to inspire and satisfy every one of their listeners.