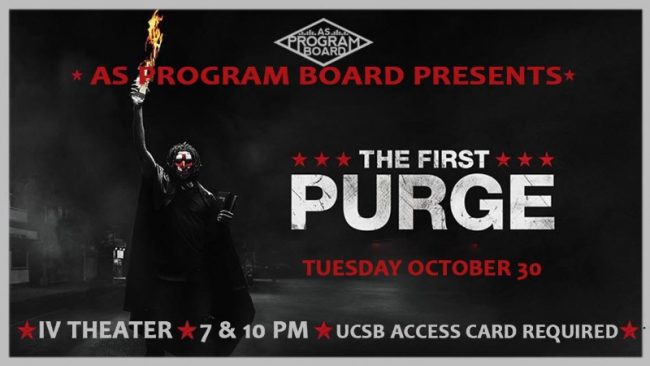 AS Program Board Presents… a free screening of The First Purge!
Come out to either the 7 or 10 o'clock showing for the next Free Tuesday Film of Fall quarter! Bring snacks, friends, and most importantly your ACCESS CARD for a good time and a great movie!
<br This horror/action-adventure film from director Gerard McMurray serves as a prequel that recounts events that led up to the first Purge event. To push the crime rate below one percent for the rest of the year, the New Founding Fathers of America (NFFA) test a sociological theory that vents aggression for one night in one isolated community.