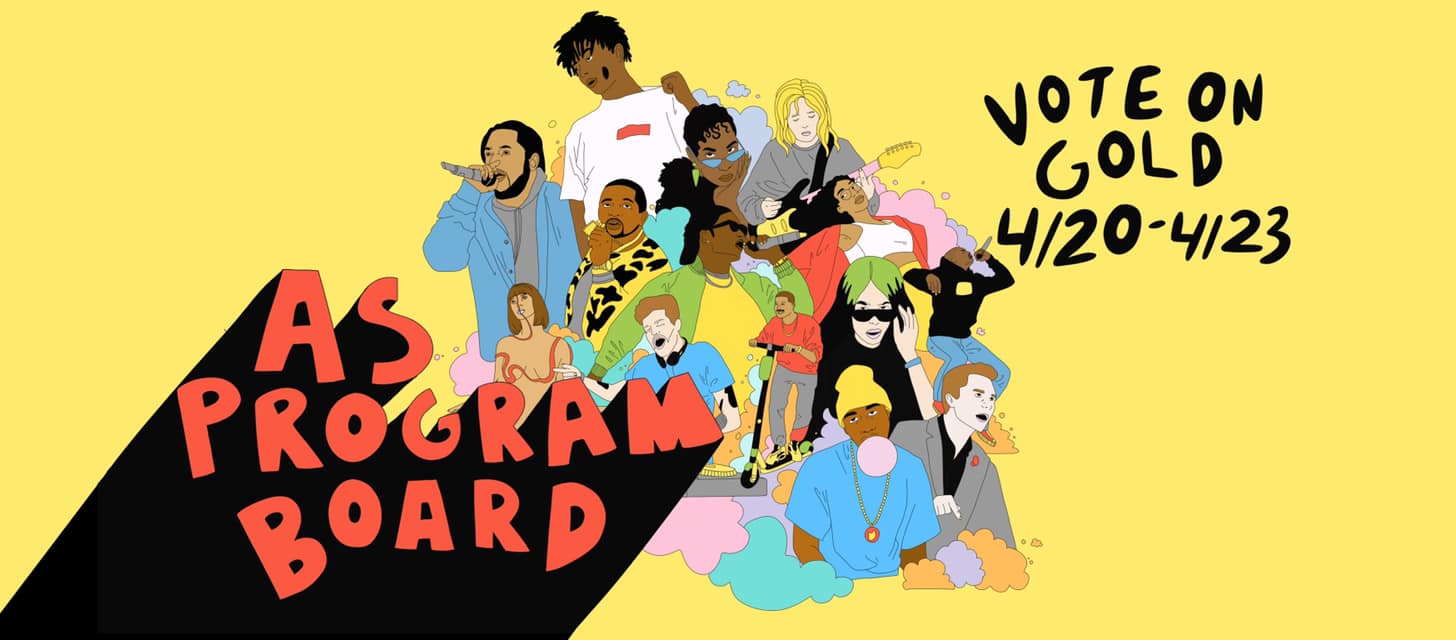 Don't forget to vote on GOLD 4/20-4/23!

ASPB is a non-profit, student-led campus organization dedicated to producing and supporting entertaining and culturally diverse events for the UCSB campus and surrounding community. This includes films like our Free Tuesday films and pre-screenings, lectures like In Conversation with Tyler the Creator, our free Noon Storke Shows, hub shows like the recent UMI or Earthgang, and of course our large concerts like Welcome Back, Delirium, The Warm-Up and Extravaganza.

Over the course of a year the board hosts around 90 events and co-sponsors around 80 events — which averages to about 3 events per week.

Appointed student board members gain hands-on experience in planning, booking, advertising, and running various events ranging from intimate open mics to 10,000 capacity festivals. We aim to be a resource for any student groups or individuals interested in coordinating an event, and offer volunteer opportunities at our various concerts.

We are dedicated to offering safe, alternative entertainment to students and create an unforgettable college experience for the community of UCSB.