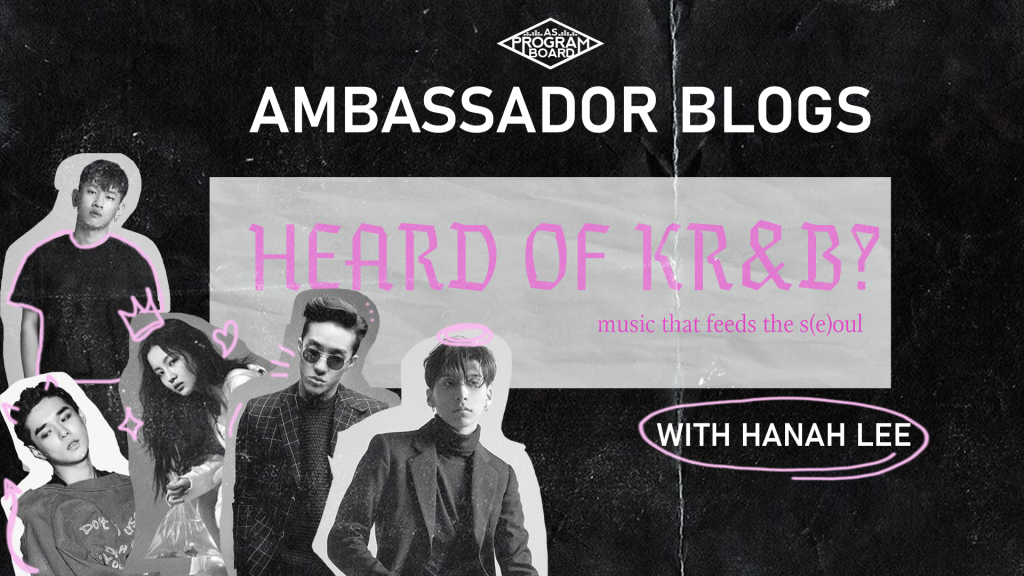 Heard of KR&B?
Whether you're a proud Kpop stan or you happened to come across BTS's 2021 Grammys performance OR you listened to ASPB's Kpop 101 Playlist 😉 , you've probably heard a few K-pop songs one way or another. The past 10 years have undoubtedly been an important decade for South Korea's music scene. K-Pop is a huge part of what we call the Hallyu Wave, which is basically a term that refers to the growing influence of Korean culture through exports like music and film.
An emerging sub-genre of this cultural wave is a new genre of South Korean music, and my personal favorite–KR&B. Sampling old records from the 70s and 80s, KR&B is a developing sub-genre spearheaded by many young, experimental singer-songwriters in South Korea. Much like K-Pop, KR&B is a hybrid genre; it's a creative mix of hip hop, rap, soul, and funk. Its definition is still a little hazy, but the genre currently includes an interesting mix of rappers, ballad and pop singers, and hip hop artists. There are rappers like DPR Ian who make upbeat R&B music with head-bopping beats and rap breaks. Then, there are singers like Lee Hi, who explore more soulful R&B styles.
To help you navigate through KR&B's wide spectrum, here's a list of 12 of my favorite artists and some of their most iconic songs!
Mainstream:
DPR Ian – No Blueberries
Sam Kim – Makeup, ~42
Ph-1 – 365 + J, Homebody
Crush – Ohio, NAPPA
Lee Hi – For You, Holo
Colde – Your Dog Loves You, WA-R-R
Zion T – May, YangHwa Bridge
Dean – Half Moon, Instagram
If you want to tap into some more lowkey artists:
eaJ – Pacman, pillows (ft. Keshi)
NIve – how do i, 2easy (ft. Heize)
Sik-K – RING RING
OFFONOFF – Gold, in the car