The Grammy Awards have been the most popular music award show for over 64 years and are considered to be the music industry's highest honor. However, the past few years have shown that this title may not be as accurate as we may have thought, as some of the best and most innovative artists have continued to be excluded from the ceremony for external reasons that have nothing to do with music. Racism, sexism, and overall bias are just some of the issues that are present within the Recording Academy. This has led to a large number of artists who have been undeservedly snubbed because of factors that don't have anything to do with their art. Here is a list of a few of the many artists who deserve better recognition from an award show that is supposed to recognize the "best in music." Of course, these are just my personal opinions and this list features a lot of my favorite artists which is just a small portion of the incredible musicians who have been done dirty by the Recording Academy. To put this list into perspective, my favorite genres range from Pop to R&B to Alternative and some of my favorite artists of all time include Taylor Swift, Lorde, Mac Miller, and Ariana Grande.
SZA
SZA's CTRL is hands down one of the best albums that was released in 2017, so it was no surprise that she was the most nominated female artist for the award show's 60th ceremony in 2018. However, she did not win a single one of these. CTRL is a flawless no-skip album and has both really strong production and captivating lyrics. I personally think that she should have even received more nominations for the album. "Drew Barrymore" or "Broken Clocks" deserved a Song of the Year nomination. SZA and the songs from CTRL have definitely stood the test of time and are still relevant and loved to this day. Her fanbase continues to grow everyday and the hype for her next album is real. Based on her recent releases like "Good Days" and "I Hate U," there's no doubt that her next album is going to be exceptional and worthy of multiple awards.
The Weeknd
You might be wondering why The Weeknd is on this list, considering the fact that he has won five Grammys. However, not a single one was for any of the material off of Abel's magnum opus After Hours, which contains "Blinding Lights" and "Save Your Tears," two of the biggest hits of the past two years. After Hours is a perfect blend of the moody R&B vibes that drew in Abel's cult fanbase when he first debuted and his own innovative spin on 80's dream pop. I know I am definitely not the only one that knows how great After Hours is because the album has over 6 billion streams on Spotify alone. In 2021, the album undeservedly received zero nominations. This allegedly had to do with the fact that Abel decided to perform at the Super Bowl, instead of committing to performing exclusively for the Grammys. This move by the Recording Academy clearly exposes how the award show has nothing to do with artistic merit and how the system could easily be rigged.
Lorde
Similar to SZA, Lorde is another female artist who released one of the most innovative and influential albums, only for it to receive barely any recognition from the Grammys. Melodrama received a single nomination for Album of the Year in 2018 and lost to 24K Magic by Bruno Mars. I love Bruno, but Melodrama was arguably way more deserving of the title. Lorde painted pictures with messages that we can all identify with in this album. Songs like "Liability" and "Perfect Places" are some of the most thought-provoking songs that I have ever heard in my life. Everything about this album from the lyrics to the production is meticulously crafted and packed with so much detail. It is such a timeless album and I've found that some of the songs hit harder the older that I get. Several critics have agreed that Melodrama is one of the best albums of all time. Its lack of recognition from The Recording Academy just goes to show that women in the music industry have to go through so much and still struggle to receive the amount of recognition that men receive from doing the bare minimum.
Lana Del Rey
Lana Del Rey is no doubt one of, if not, the most influential artist of our generation. She is known by many as "The Queen of Indie Pop," and the rise in female indie singers that we are seeing today can be traced back to her. Some of the artists on this list, along with other commercially successful artists, would not be where they are today if it was not for Lana Del Rey's mark on the music industry. When you listen to artists like Billie Eilish and Taylor Swift, two major female artists who are known to be Grammy darlings, you can clearly hear the influence that Lana has had on their musical styles. They have even cited Lana as an inspiration for their work, yet Lana has won zero Grammys and has only received six nominations, a number that does not do justice to her vast discography. Born To Die and Norman Fucking Rockwell are two of her most deserving albums. Lana walked so other popular indie/alternative artists could run…
Phoebe Bridgers
It honestly took me a while to really delve into Phoebe Bridger's music, so I initially did not understand why there was such an outcry when she was snubbed at the 2021 Grammys. After giving her music a chance, I completely understand. Phoebe's music is weird, but that's what makes it so great. Her debut album, Punisher, is filled with puzzling lyrics and strange apocalyptic sounds, but it all blends to create an intriguing and captivating body of art. Her debut album is a display of her artistic capability to create beautiful music in an unconventional and unusual way. Punisher was a really unique album that pushed the artistic boundaries of music. For that, Phoebe deserved an Album of the Year nomination.
The 1975
The 1975 is probably one of my favorite bands of all time. Their discography traverses across several different musical styles from R&B to electronic music.They can pull off each new style they attempt. They have the ability to flawlessly execute both songs that give you a huge boost of serotonin and songs that can help you tap into your deepest emotional state. Each one of their projects has so much thought and effort invested in them that it's honestly shocking that they have only been nominated for two Grammys throughout the band's career. To this day, I still firmly believe that they deserved to win Song of the Year in 2019 for "Love It If We Made It," a song that criticizes modern society and tackles several relevant social issues such as police brutality and corrupt politicians. These are issues that stem from the same internalized racism and sexism that is present in the nature of these award shows.
Nicki Minaj
Not to dismiss the large amount of scandals that she is involved in like vaccine misinformation, but there is no denying that Nicki Minaj has changed the music industry for the better. She's similar to Lana Del Rey in terms of being an impactful female musician that has paved the way for several other female musicians of her genre to make their mark on the industry. Nicki has been around for over a decade and has put out over one hundred singles, yet she has never won a Grammy. Her discography is filled with iconic verses from Grammy-worthy songs like "Super Bass" and "Only." I truly will never understand why the Recording Academy has yet to give Nicki the grammy that she deserves, but one thing for certain is that she does not need one to preserve her status as the queen of rap.
Kendrick Lamar
Kendrick Lamar has some of the most influential and iconic Rap/Hip-Hop albums of all time. The Grammys have continuously failed to give his albums the proper recognition that they deserve. In 2016, his album To Pimp a Butterfly lost album of the year to Taylor Swift's 1989 and in 2014 good kid m.A.A.d city, lost Best Rap Album to Macklemore's The Heist. From these examples, it's very clear that Kendrick is one of the Black artists who has been most affected by the systemic racism that comes from the Grammy's voting system. Sources state that Macklemore even texted Kendrick after the ceremony that year to tell him that he was robbed and deserved the award over himself. Kendrick's countless snubs just showcase how out of touch the Grammys are as an award show that is intended to recognize the "best in music." If we want to see more representation and recognition at the Grammys, then the Recording Academy needs to include members who are fully aware of and are willing to reverse the racism, rigging, sexism, and favoritism that are present in it today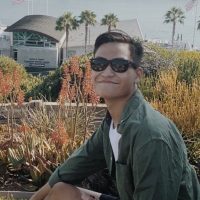 Melvin Ventura (he/him/his) is a second year AS Program Board Ambassador. He is a communication major who aspires to work in the entertainment industry as an award show producer.