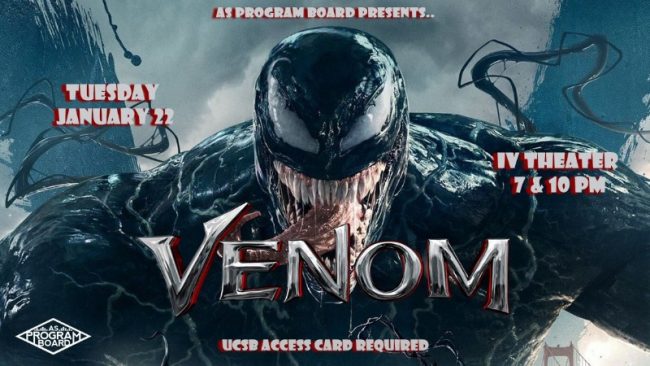 AS Program Board Presents… a free screening of Venom!
Come out to the 7 or 10 o'clock showing for next week's Free Tuesday Film! Bring snacks, friends, and most importantly your ACCESS CARD for a good time and a great movie!
Investigative journalist Eddie Brock attempts a comeback following a scandal, but accidentally becomes the host of an alien symbiote that gives him a violent super alter-ego: Venom. Soon, he must rely on his newfound powers to protect the world from a shadowy organization looking for a symbiote of their own.