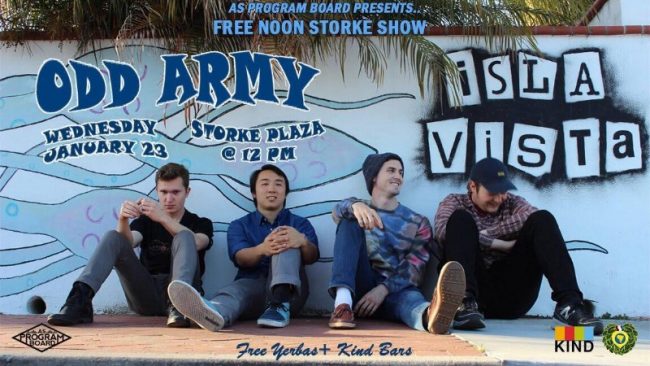 AS Program Board Presents… a free Noon Storke Show ft. Odd Army!
Stop by Storke Plaza on Wednesday, January 23rd to enjoy a free show by Odd Army, as well as FREE Guayaki Yerba Mates and KIND bars!
Coming out of the suburbs of San Jose, CA in 2013, Odd Army is a high energy rock band that draws its influences from a wide array of artists. From the heavy riffs and hypnotizing vocals of Queens of the Stone Age to the melodic choruses of bands like Muse and the Red Hot Chili Peppers, Odd Army finds its roots amidst the combination of these modern rock powerhouses.