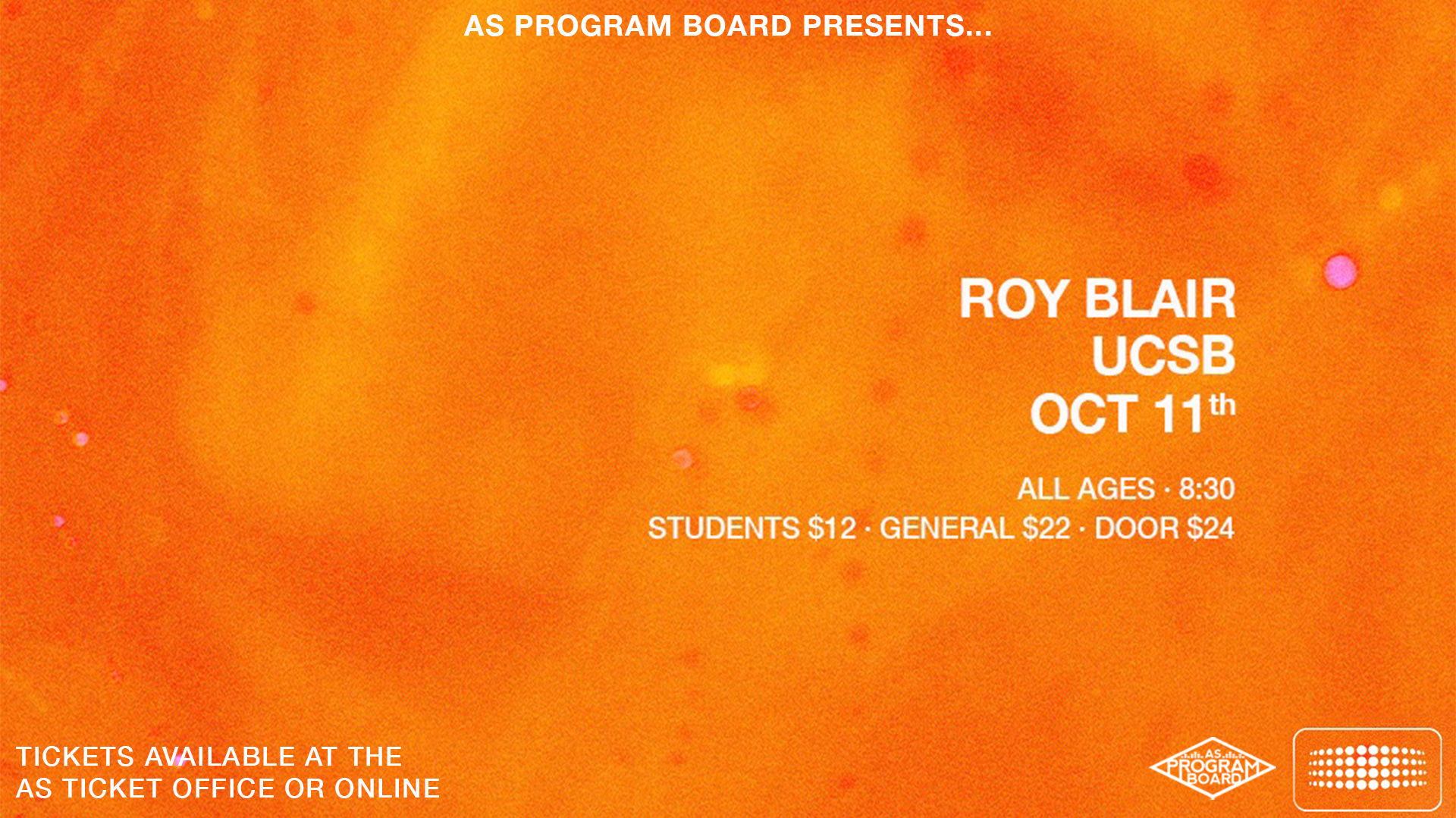 AS Program Board presents…
Roy Blair in the Hub
GET YOUR TICKETS HERE
STUDENTS ADV: $12 (USE PERM # FOR DISCOUNT)
GENERAL ADV: $22
AT THE DOOR: $24
Roy Blair is a 21-year-old artist born and raised in Pasadena, California. He first emerged as a BROCKHAMPTON affiliate and contributor on Kevin Abstract's American Boyfriend: A Suburban Love Story. Following the release of American Boyfriend, and a year on the road with BROCKHAMPTON as featured on HBO's Viceland show, American Boyband, Roy moved onto a solo career.
He most recently released his debut album, Cat Heaven, which straddles the slacker, guitar-led sounds of the early aughts, with the punch and energy of todays Hip-Hop. After its release, Roy Blair fans seemed to proliferate out of thin air, and in just a month he had emerged as an internet darling.
His first solo live show, performed to a sold-out Echo, took LA by storm and helped ignite a fandom reminiscent of the Bieber takeover. Since then, Cat Heaven has been streamed over 6.5 million times across Spotify and Apple Music.