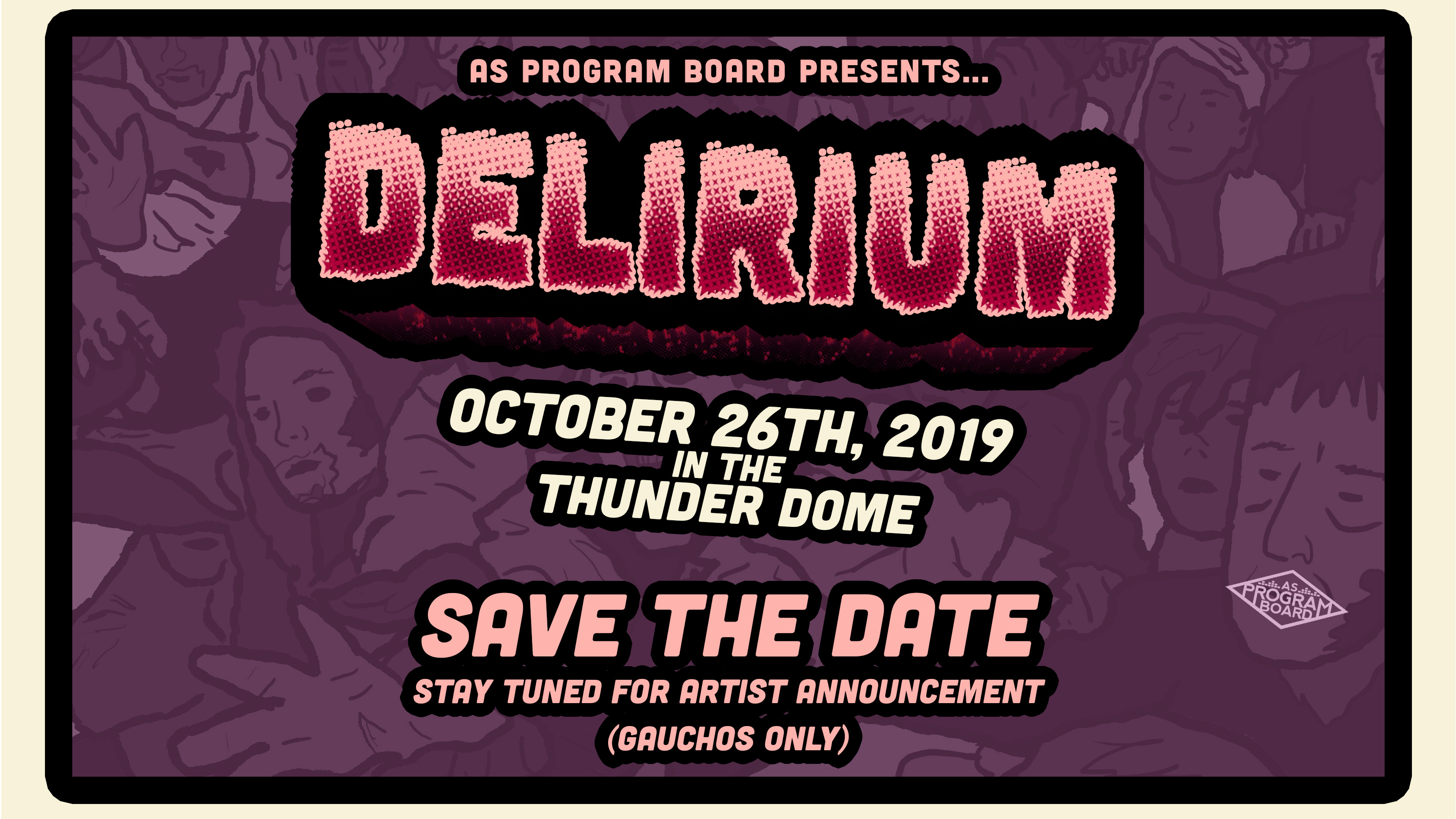 AS Program Board Presents. . .
DELIRIUM 2019
Gauchos, you are not ready for this year's Delirium… Stay tuned to see who will headline for our 5th annual Delirium concert! 🎉
This show is a "Gauchos Only" event – Tickets are only available to current UCSB Students with a valid Access Card. No physical tickets will be printed, your ticket will be loaded onto YOUR Access Card. NO Exceptions.