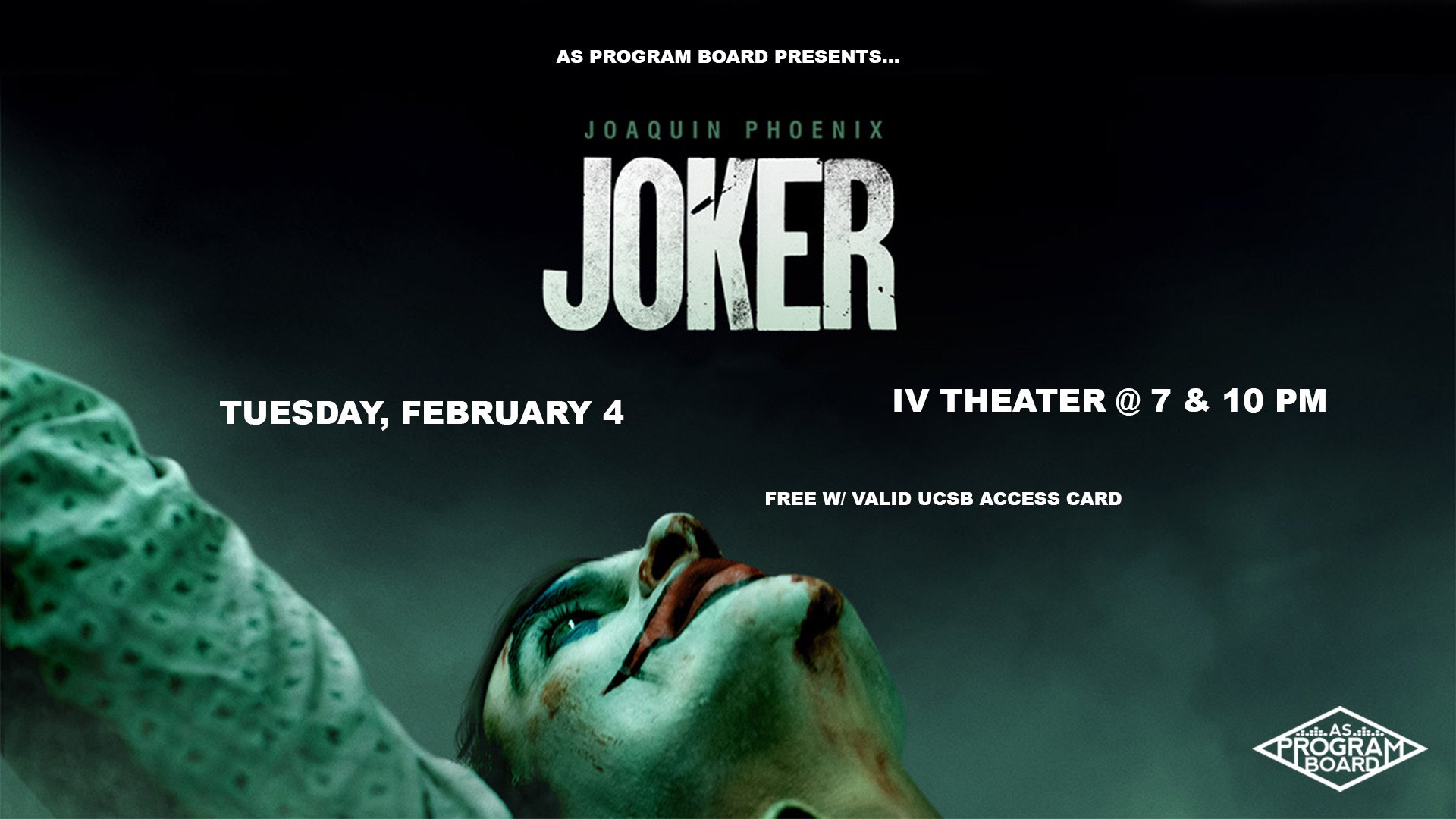 AS Program Board Presents… a FREE screening of Joker.
Nominated for 11 Academy Awards, Todd Phillips' Joker (2019) tells the story of how failed comedian, Arthur Fleck, turns into the Joker, Batman's archenemy and one of fiction's greatest villains of all time.
Come out to the 7 pm or 10 pm showing & bring snacks, friends, and your ACCESS CARD for a great movie and a good time🍿📽️
WARNING: This is an R-rated film, and has been known to leave audiences feeling quite disturbed. Viewer discretion is advised.
Check out the trailer here