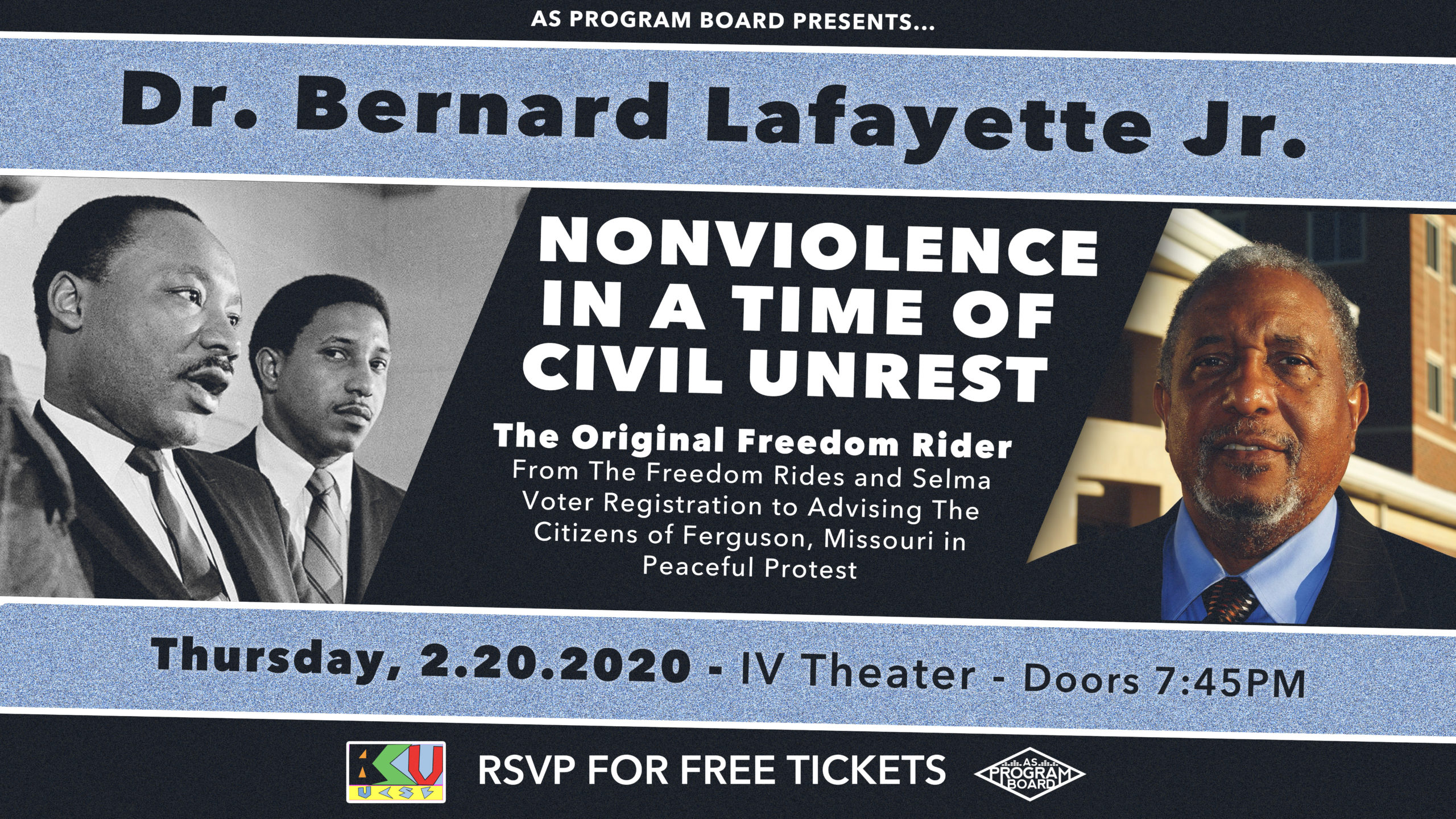 A.S. Program Board Presents… An Evening with Dr. Bernard Lafayette Jr. : Nonviolence in a Time of Civil Unrest on Thursday, February 20th.
Doors will open at 7:45PM, and the event is open to ALL ages.
Bernard Lafayette Jr. (or LaFayette), a longtime civil rights activist and organizer, was one of the Great Leaders of the Civil Rights Movement. Enduring 27 attacks and arrests for his dedication to the movement, Dr. Lafayette had been a steadfast advocate of nonviolence– even before Martin Luther King Jr. offered him to become the program director of the Southern Christian Leadership Conference (SCLC).
Dr. Lafayette was a crucial player in the early organization of the Selma Voting Rights Movement, as well as one of the biggest contributors to groups like the Student Nonviolent Coordinating Committee (SNCC) and the American Friends Service Committee.
Come celebrate Black History Month with us, and welcome one of history's greatest civil rights leaders.
RSVP for FREE tickets here!
AS Program Board is a student-operated non-profit organization that coordinates fun and educational events throughout the year. Some of our more well-known events include Free Tuesday Films, Storke Shows, Delirium, The Warm Up and Extravaganza.