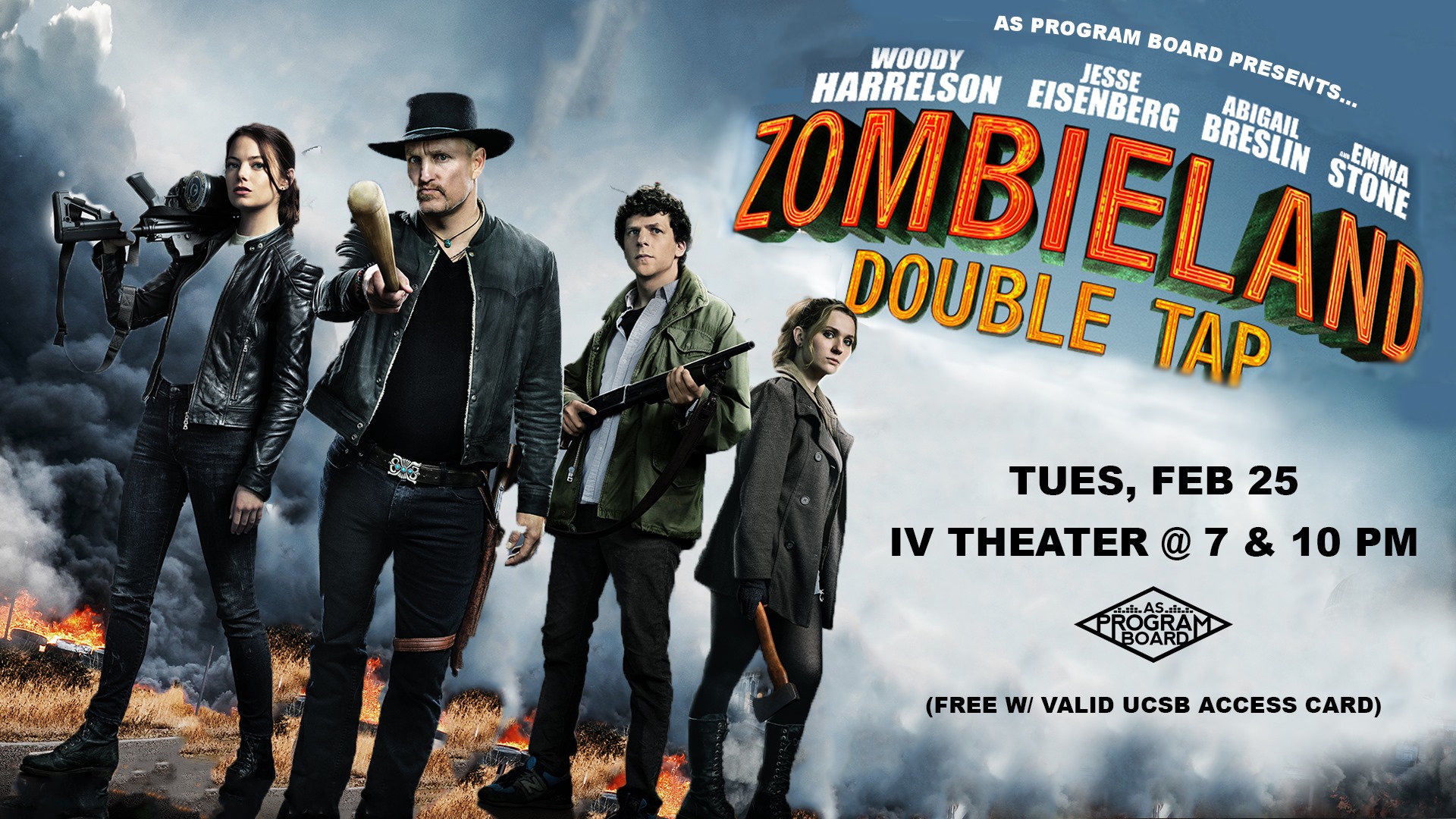 AS Program Board Presents… a FREE screening of Zombieland: Double Tap!
The sequel to 2009's smash hit (Zombieland), "Zombieland: Double Tap" follows zombie slayers Tallahassee, Columbus, Wichita, and Little Rock as they travel from the White House to Graceland in Memphis, TN. Along the way, the four must sharpen their wits and weapon as they encounter other survivors and more zombies who have become seemingly indestructible.
Come out to the 7 pm or 10 pm showing & bring snacks, friends, and your ACCESS CARD for a great movie and a good time🍿📽️
Check out the trailer HERE!