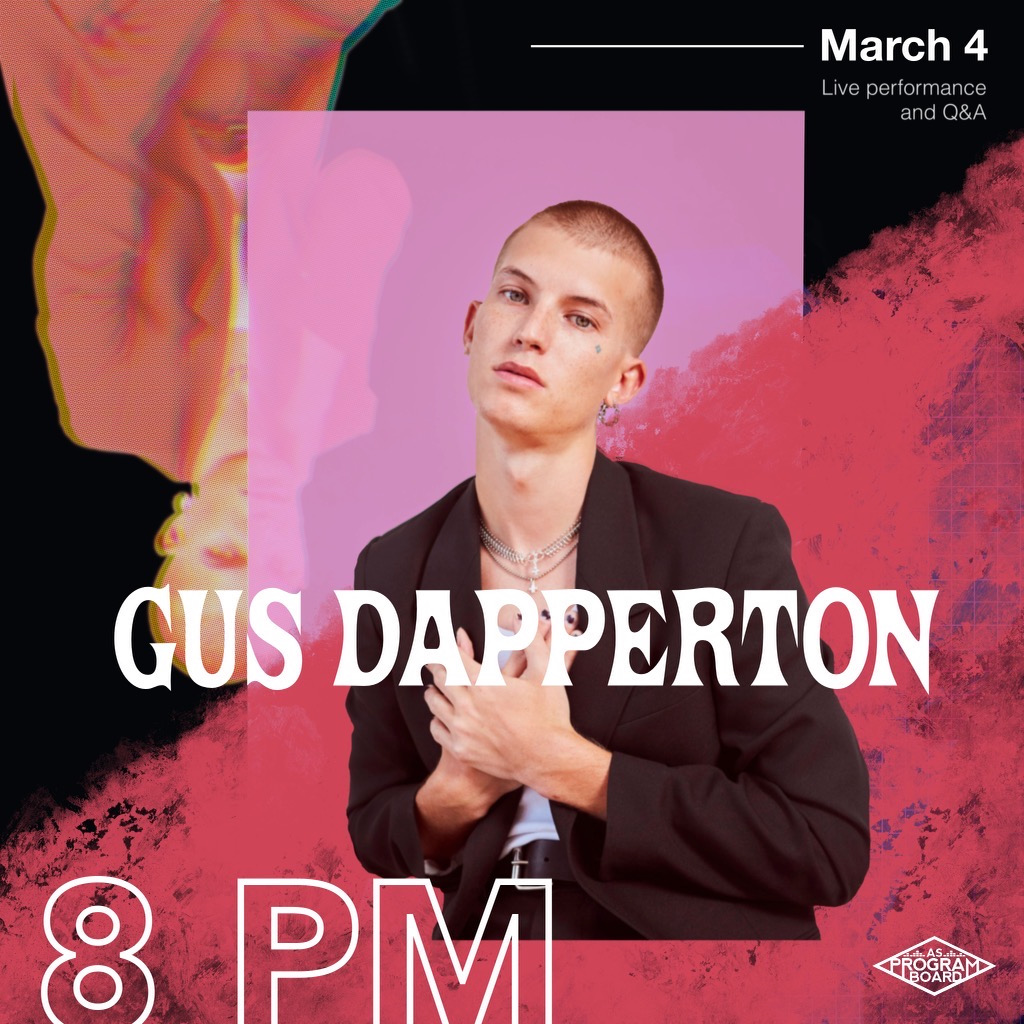 Virtual Performance and Q&A with Gus Dapperton
AS Program Board presents: Gus Dapperton (LIVE w/ Q&A) on Thursday, March 4th, 2021 at 8 PM (PST) via Zoom.
This event is free and closed to UCSB students only.

Register here!

23-year-old New York native, Gus Dapperton has become one to watch in the bedroom pop scene. Born Brendan Rice, the musician birthed the "Gus Dapperton" persona after he left Drexel University– where he studied music technology– and began working on his own music. Often compared to artists like Mac Demarco and King Krule, Dapperton expertly blends analog instruments with moody, reverb-heavy vocals to create 90s inspired, love-filled songs that are always complimented by lively, colorful visuals. First bursting on the scene with the 2017 singles "I'm Just Snacking" and "Prune, You Talk Funny", Dapperton's career took off, eventually leading to him receiving coverage in Vogue Magazine and being asked to create a song for Netflix's '13 Reasons Why'. Since 2017, Dapperton has kept gaining momentum, garnering nearly two million monthly listeners on Spotify, releasing two EPs ("Yellow & Such" and "You Think You're a Comic!"), two albums ("Where Polly People Go to Read" and "Orca"), and featuring on songs like Surf Mesa's "Somewhere" and BENEE's global quarantine hit, "Supalonely". Dapperton frames his 2020 album "Orca", which he recorded and produced himself, as a chance to listen in on his musical representation of the journey of hurting, healing, love, and heartbreak. These themes make him incredibly relatable, driving listeners everywhere to empathize and reflect with him. We certainly hope you'll join us in listening.