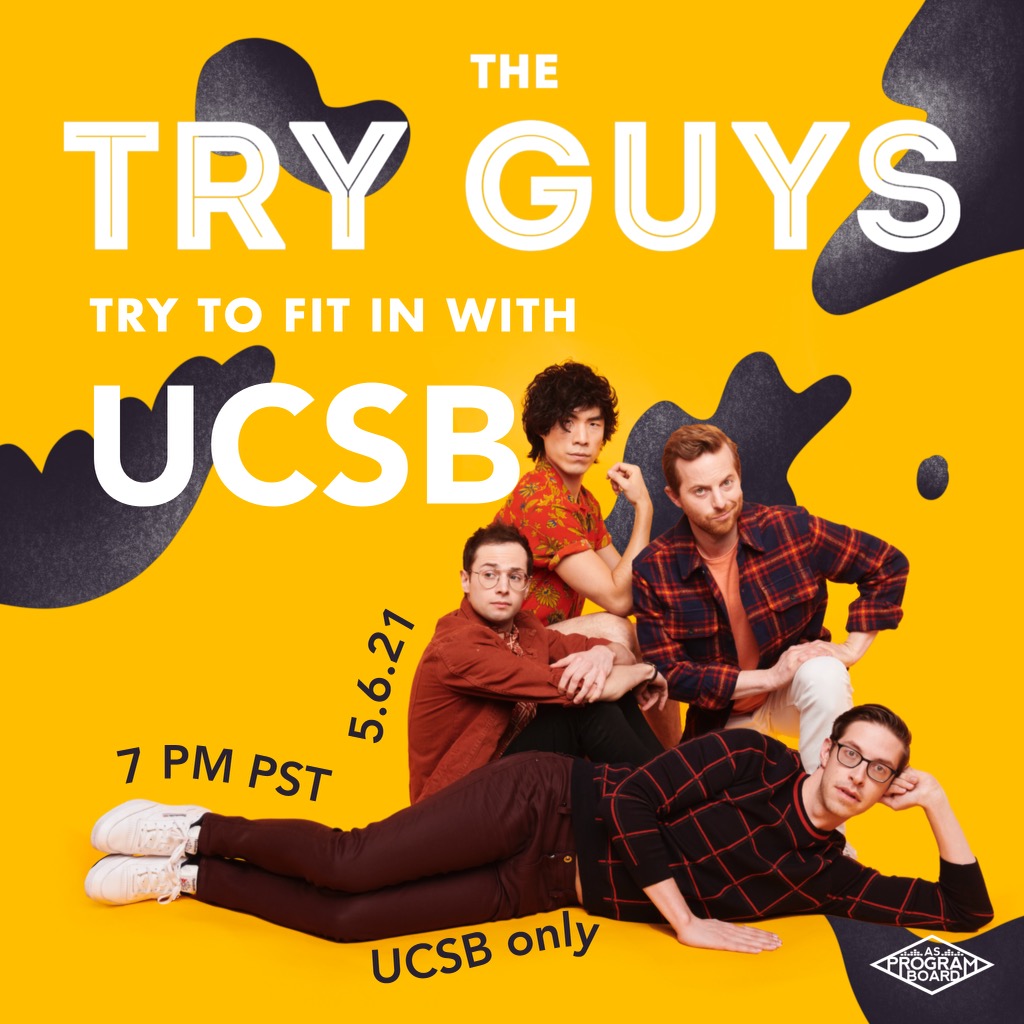 The Try Guys at UCSB
AS Program Board Presents…The Try Guys at UCSB on May 6th, 2021 at 7 PM (PST) via Zoom.

Register and submit questions for the Q&A here!

De-stress with a night of laughs from the Try Guys on May 6th, 2021 at 7 PM (PST)!
The Try Guys, a group consisting of Keith Habersberger, Ned Fulmer, Zach Kornfeld, and Eugene Lee Yang, have been entertaining us since 2014 when they formed the collective working at Buzzfeed. Their willingness to try literally anything and everything from labor pain simulators to Alaskan dog sledding has attracted millions to their content. After leaving Buzzfeed, they formed their own channel and independent production company named the 2nd Try to continue making their videos. As a testament to their popularity among internet personalities, they've since accumulated over 7.5 million Youtube subscribers, 1.6 billion total views, went on their own international tour, and even found time to write a self-help book "The Hidden Power Of F*cking Up" that quickly reached #1 on the New York Times Bestseller List. We hope you join us for a night of comedy with the Try Guys!