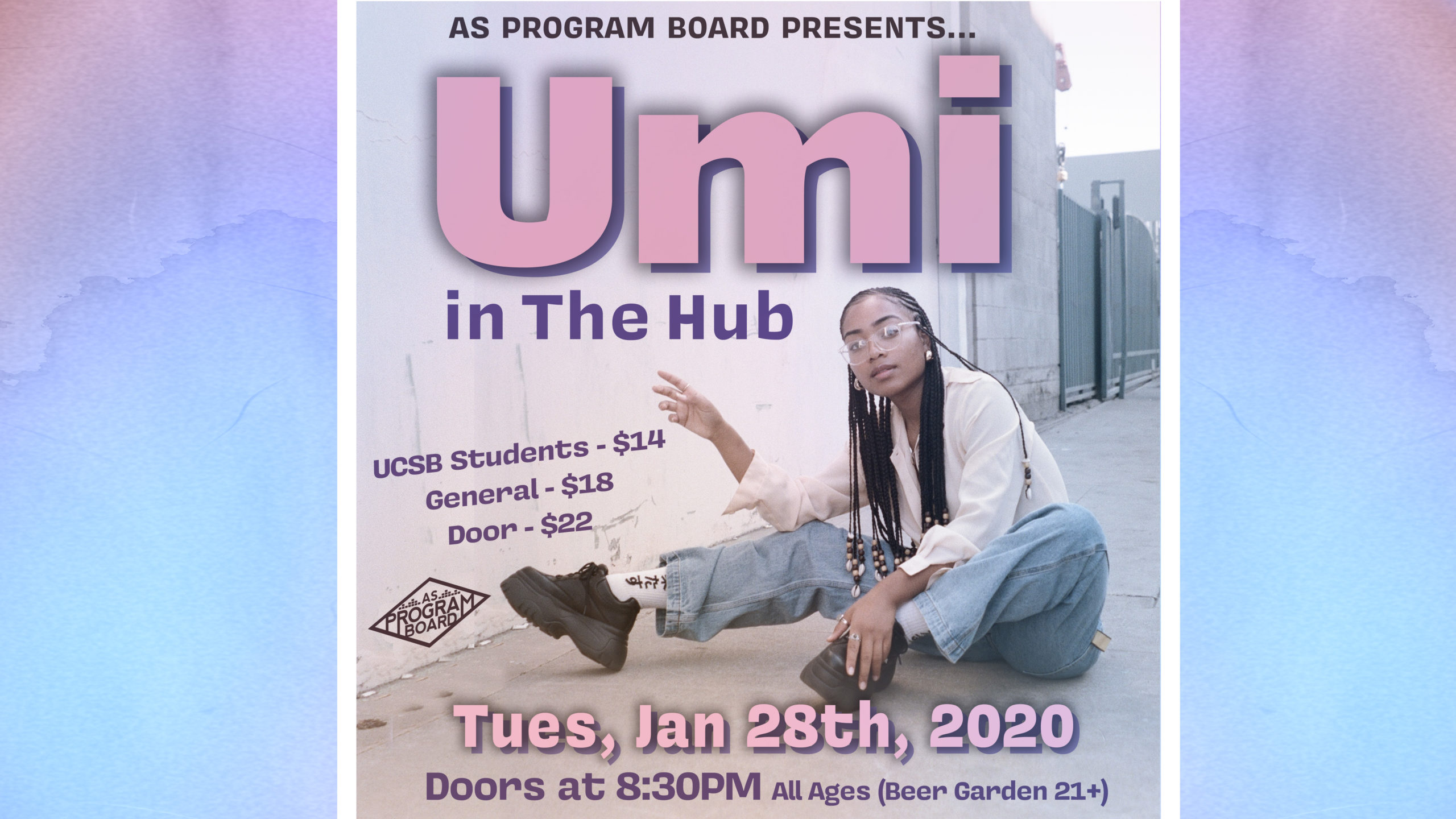 AS Program Board presents… UMI in the hub on January 28th, 2020!
STUDENT TICKETS
GENERAL TICKETS
Tierra Umi Wilson, AKA UMI, is making big waves in the music industry. UMI, which translates to 'ocean,' is the perfect name to describe her soft, soulful, and melodic sound. Comfort, connection, and nostalgia, UMI ensures that she's got it all covered. With nearly 2 million Spotify listeners each month, UMI is making sure people hear her. Lo-fi, R&B, alternative neo-soul, or as UMI describes it, Bedroom R&B, her style beautifully blends every aspect together to create something truly unique.
UMI's had a busy year. She has just finished her 2019 touring with Cuco and Conan Gray, as well as kicking off her own tour (which sold out already on the first night), Join us in welcoming UMI to UCSB for her first show of 2020.
Check her out here:
Spotify
Instagram
Twitter
Website
AS Program Board is a student-operated non-profit organization that coordinates fun and educational events throughout the year. Some of our more well-known events include Free Tuesday Films, Storke Shows, Delirium, The Warm Up and Extravaganza.
Tickets go on sale Friday, January 17th, and can be purchased online and at the AS Ticket Office (between the MCC and the UCen).